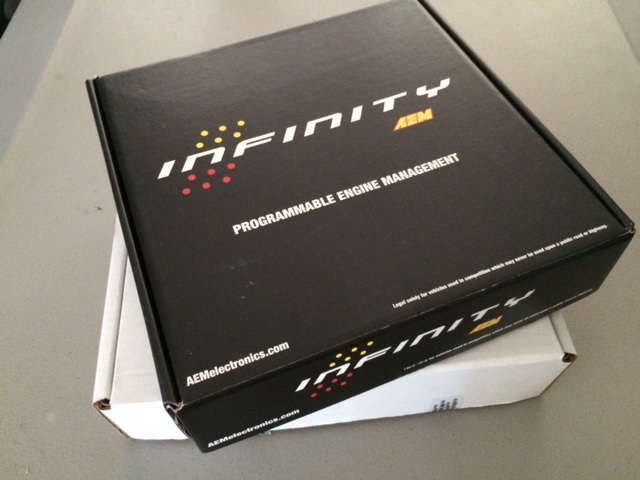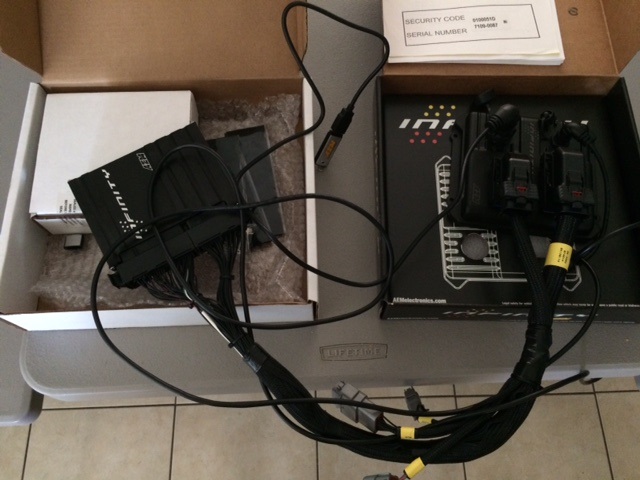 AEM Infinity EMS for Porsche 996 Turbo
- PNP kit (Plug and Play) version for 01-05 996 Turbo.
- Comes with harness and everything needed. No wiring needed.
- Made with the best electronic hardware on the planet. Build quality really shows.
- Used for 6 months. Still perfect shape.
- Made over 60whp on this EMS, not to mention the driveability it gave (smoother power band).
- No more engine light from aftermarket exhaust.
- Control boost with your cruise control.
- Control just about every electronic setting on the engine and on the car.
- MSRP is $4800 for the EMS and the PnP kit for a 996TT.
- SOLD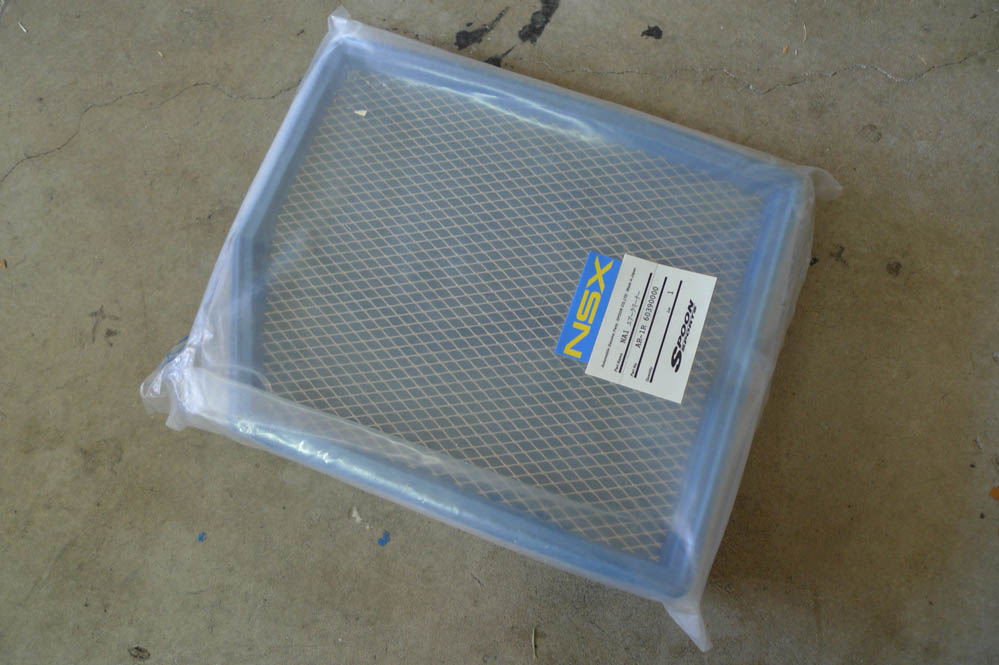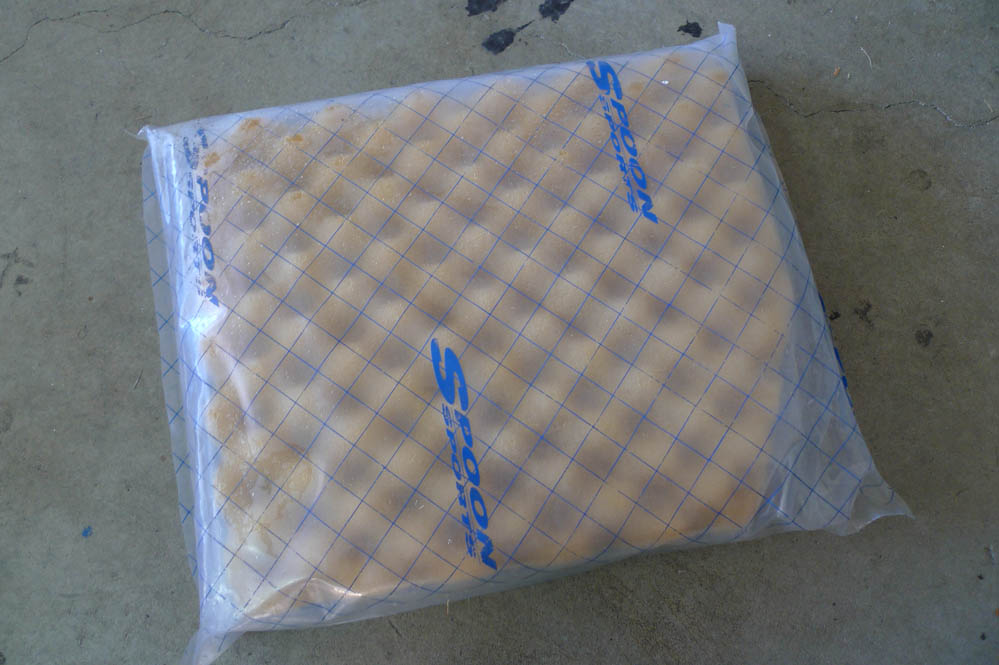 Spoon Sports Air Filter for NSX
- Fits Acura NSX.
- Rare discontinued item.
- Made in Japan.
- Brand new condition. Never used.

- SOLD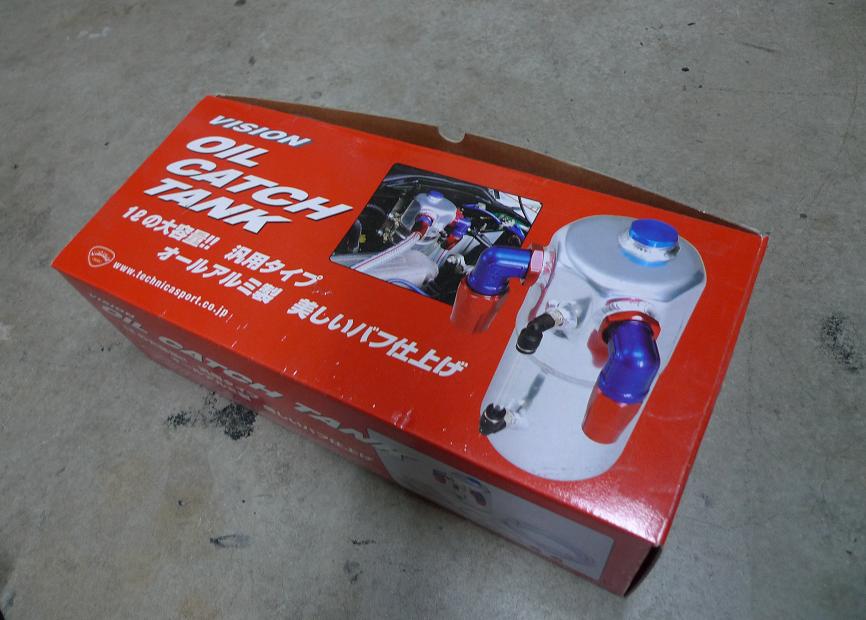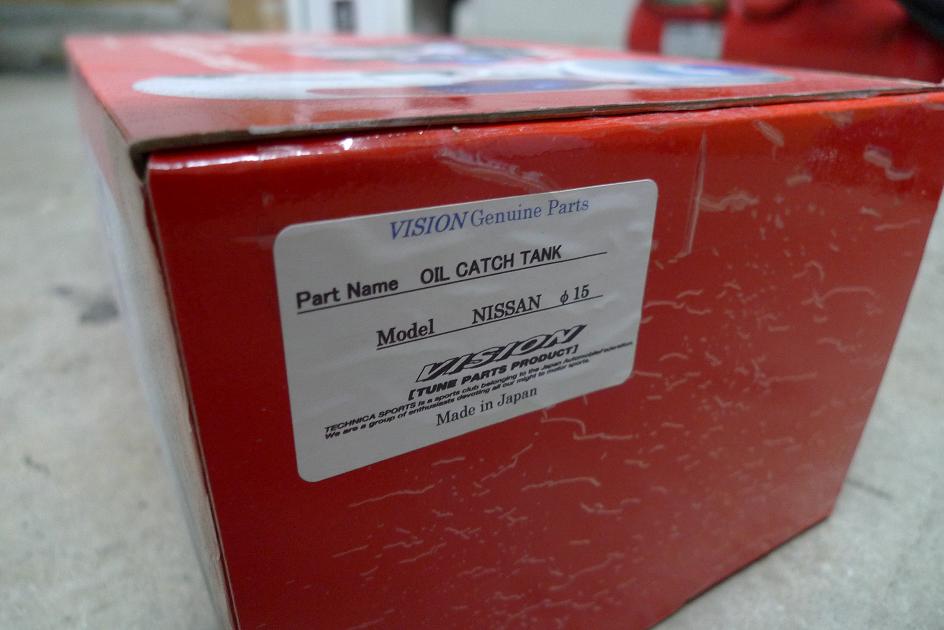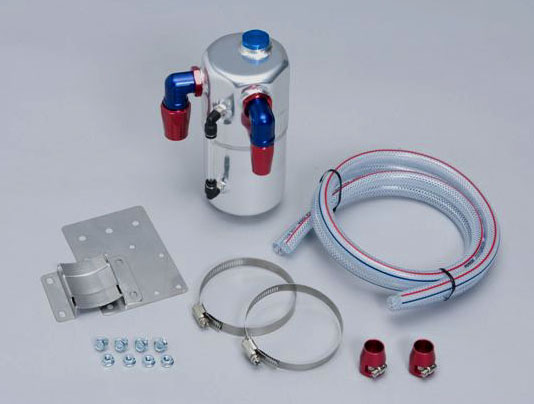 Vision (Technica Sports) Oil Catch Can Type 2
- 15mm hose fitting for Nissans. May fit other applications as well.
- Unique red and blue -AN 'style' fittings.
- Rare discontinued item.
- Made in Japan.
- Brand new condition. Never used.
- SOLD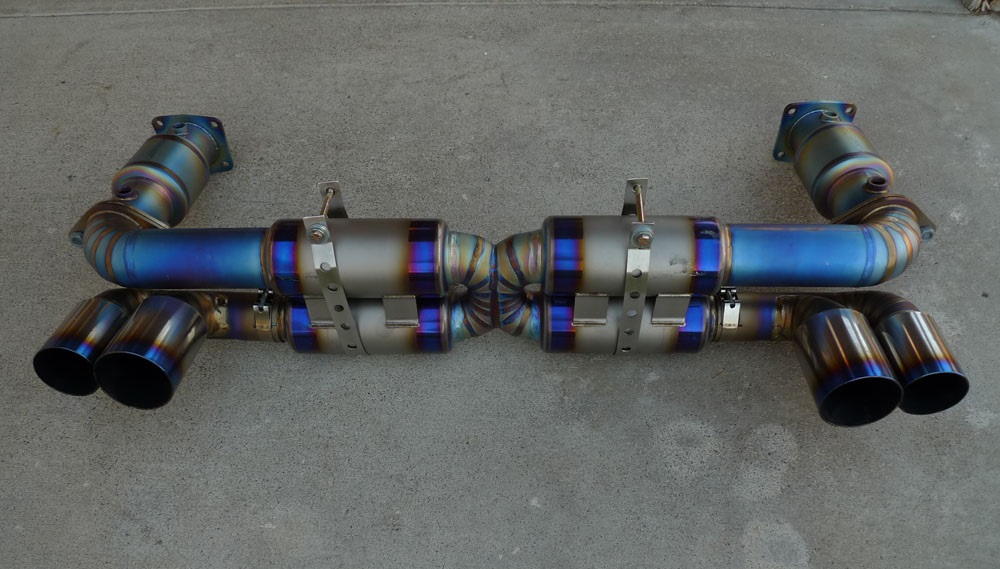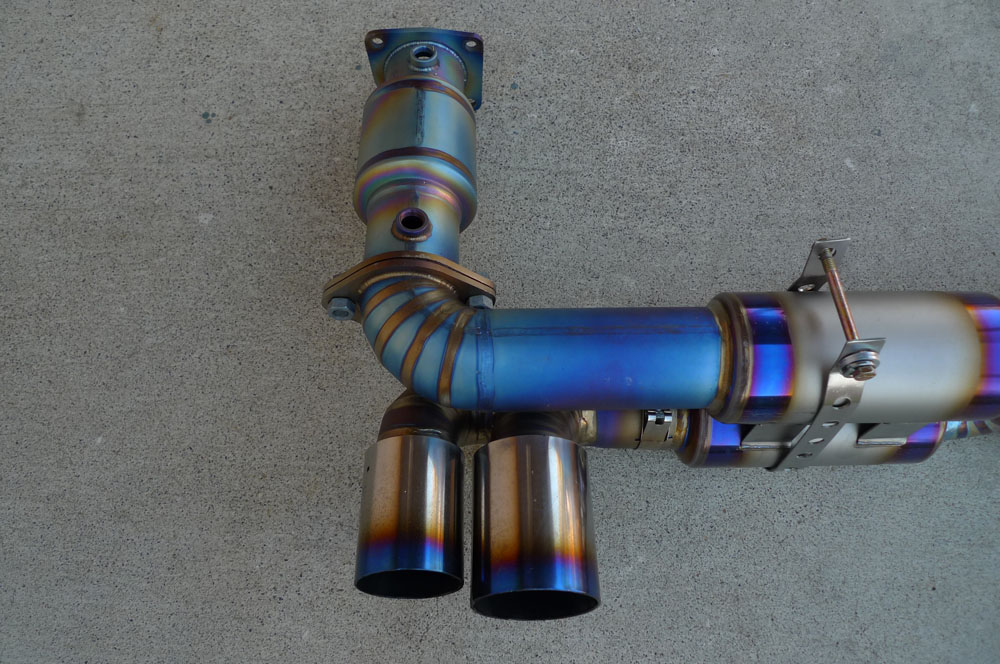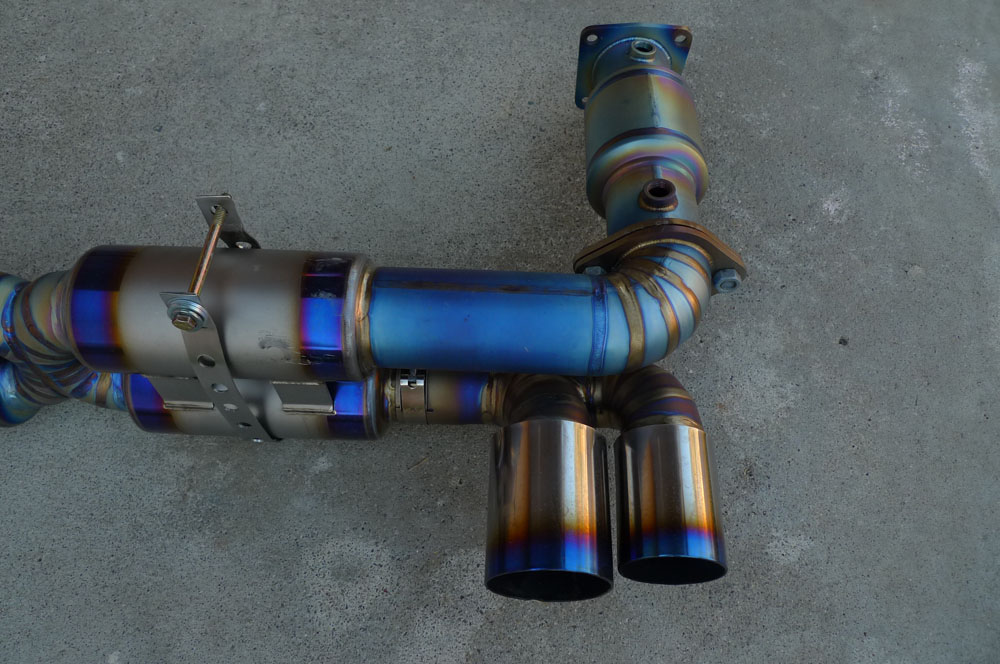 Titanium Exhaust for Porsche (996) 911 Turbo
- 3" piping, 3" outer tips, 3.5" inner tips.
- Save 35 lbs. off factory steel exhaust.
- Titanium piping gives it that unique uncommon Porsche sound.
- SOLD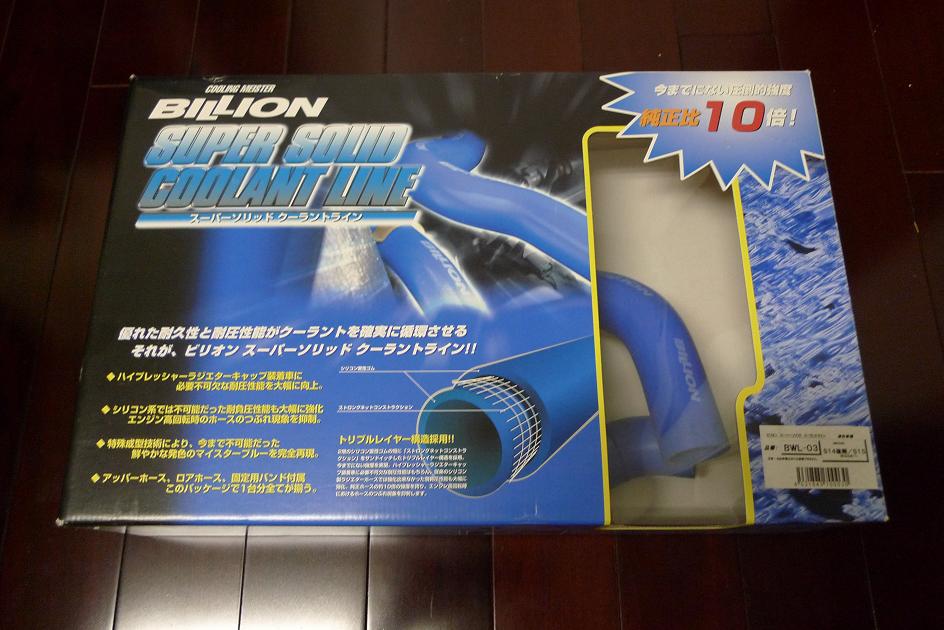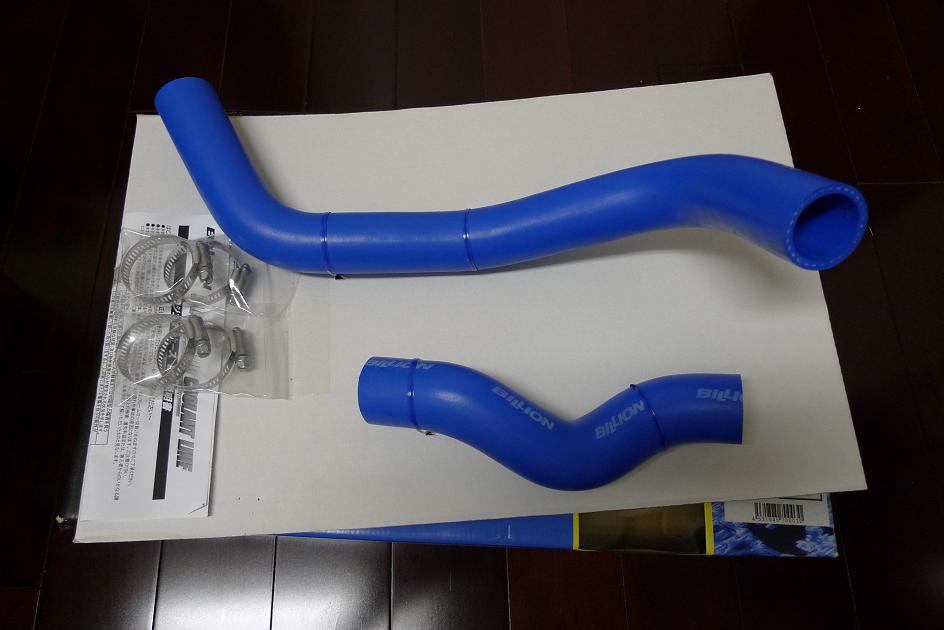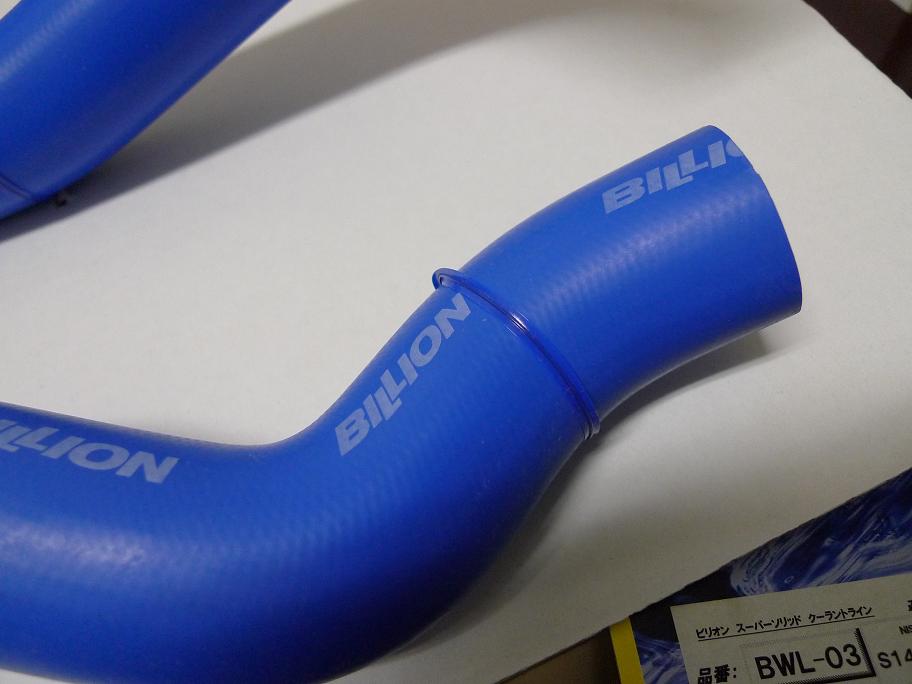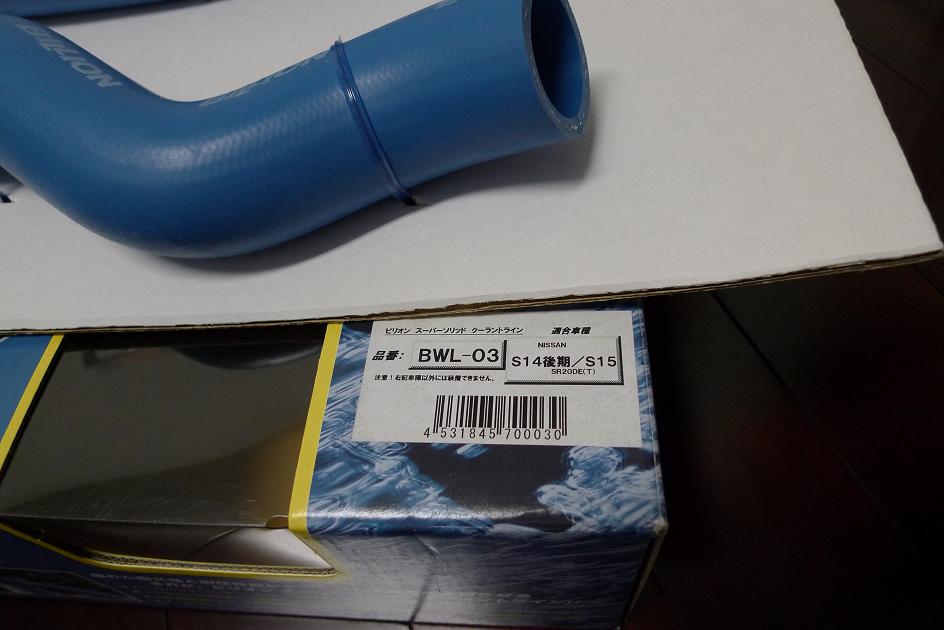 Billion Radiator Hoses for S14 SR20DET
- Made by the Japanese cooling expert company.
- S14/S15 kit for 1995-98 Nissan 240SX with SR20DET engine swap.
- Will most likely fit S13 1989-94 Nissan 240SX with SR20DET engine swap also.
- Brand new condition. Never used.
- SOLD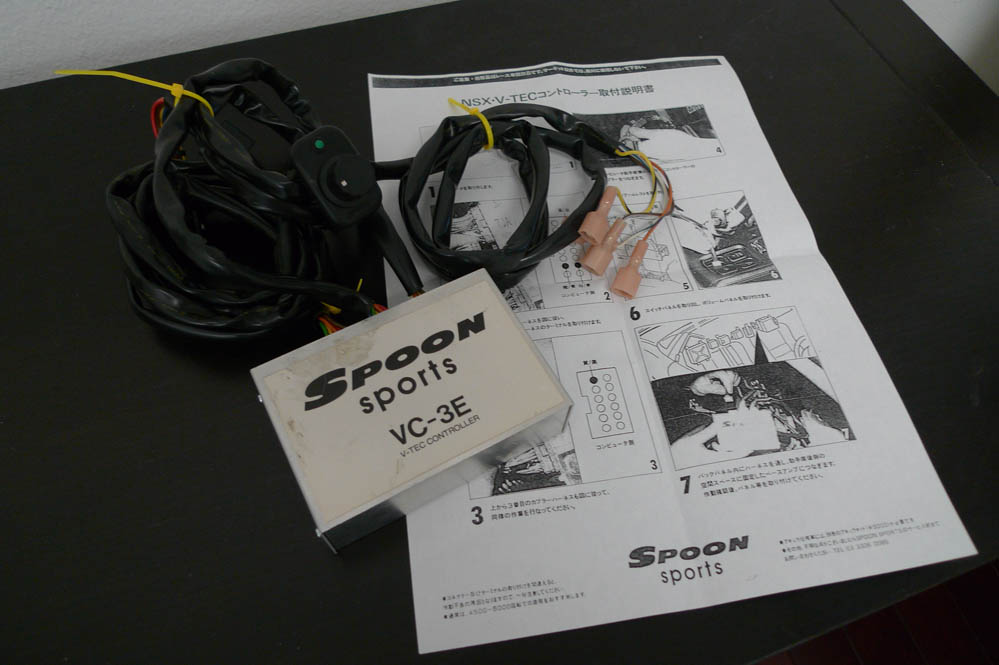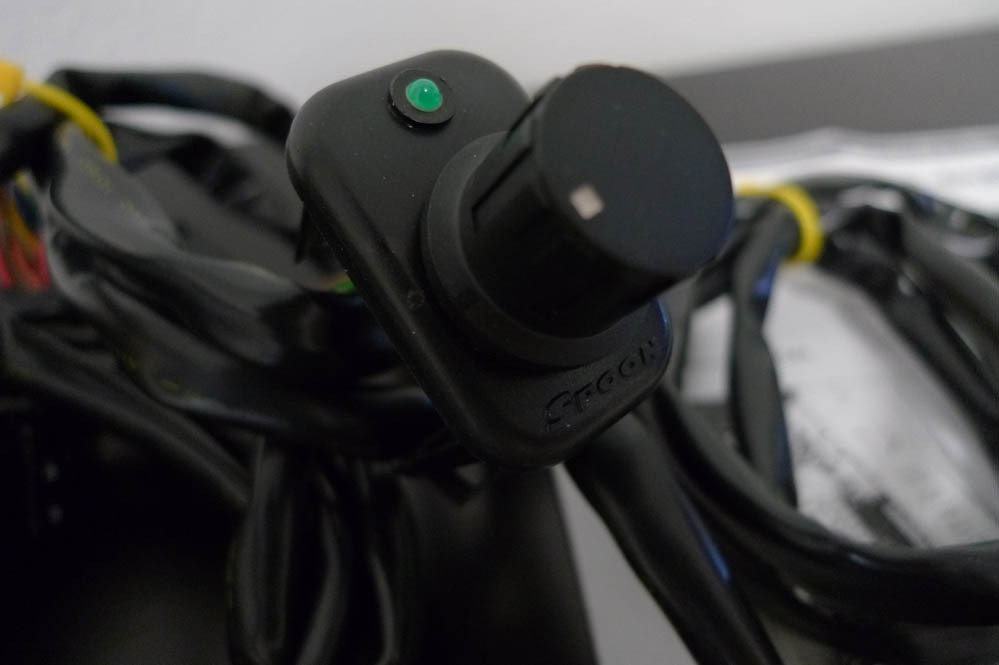 Spoon Sports VTEC Controller for NSX
- Fits Acura NSX.
- Rare discontinued item.
- Made in Japan.
- Used but comes with harness, switch, and instructions.
- SOLD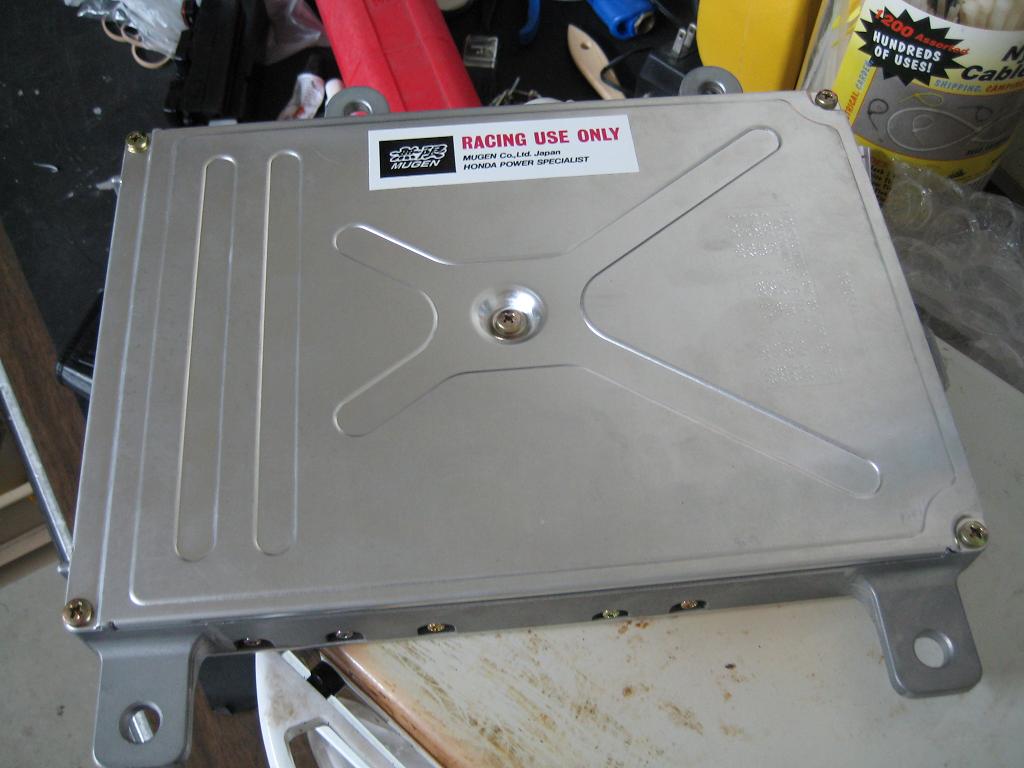 Mugen N1 ECU
- Fits 1991-1996 Acura NSX.
- Used condition.
- SOLD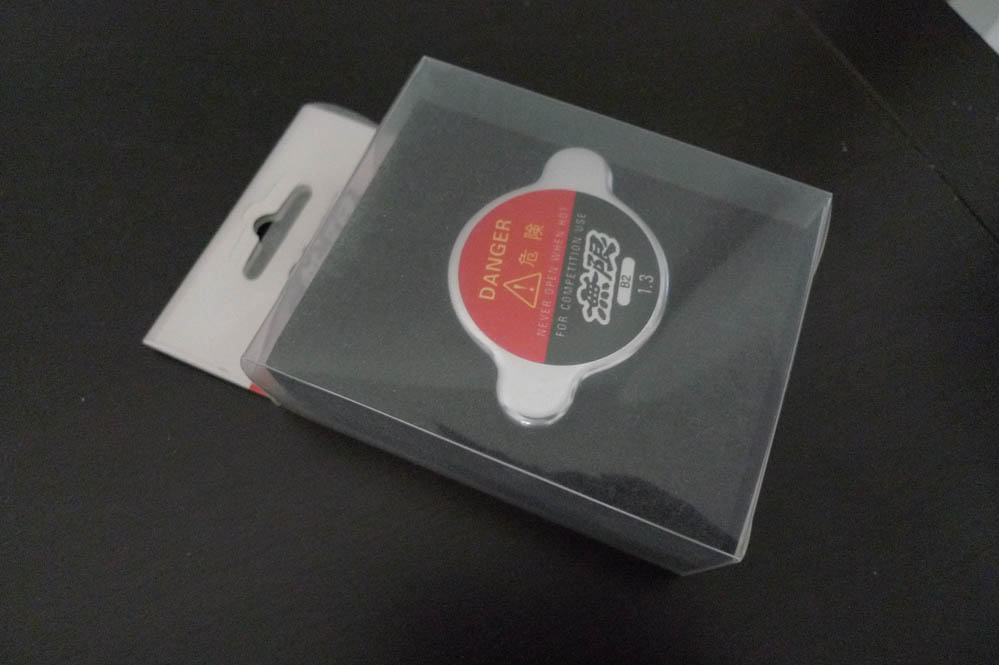 Mugen Radiator Cap
- Genuine Mugen part from Japan.
- Brand new condition. Never used.
- SOLD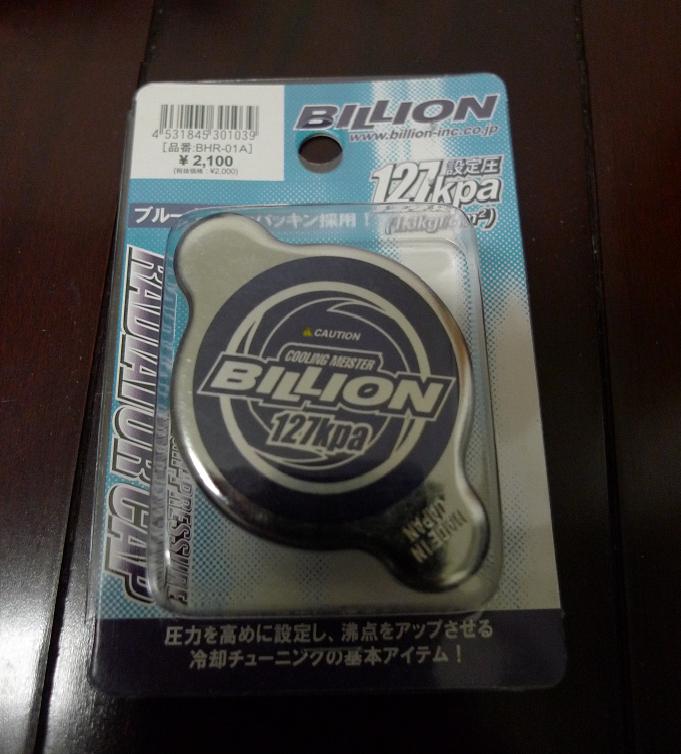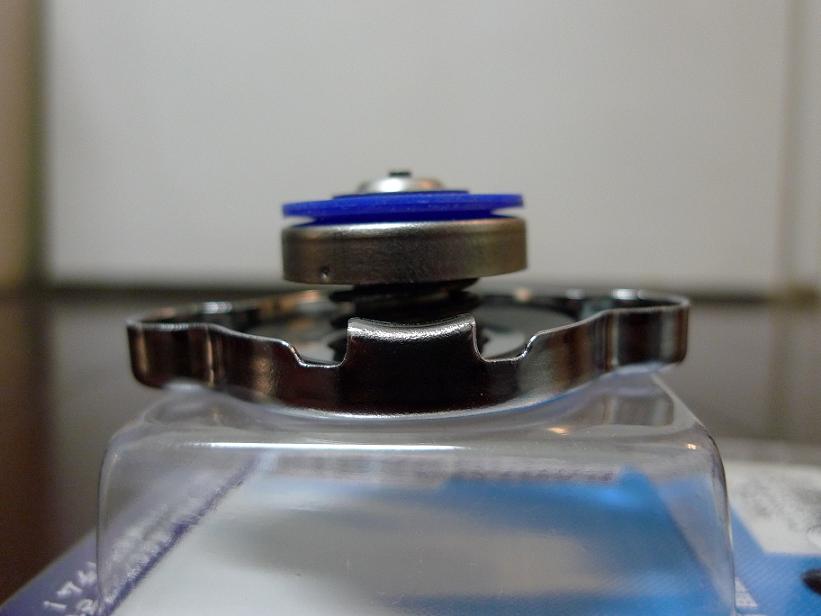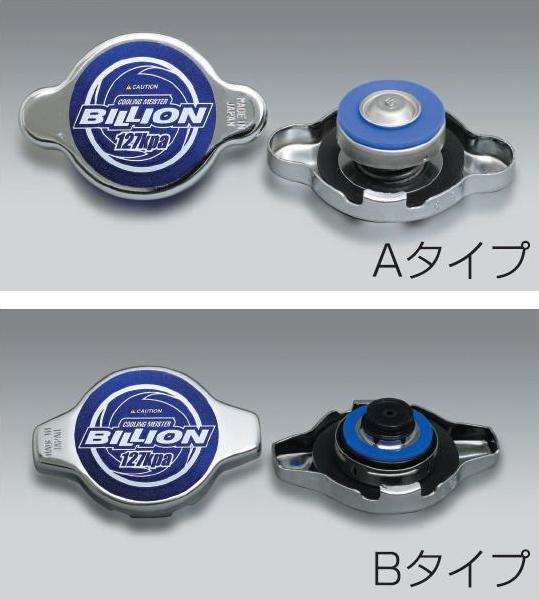 Billion Radiator Cap
- Type A version radiator cap..
- Fits many Japanese cars that use Type A style caps.
- Make sure to check picture 3 to see if your Honda/Toyota/Nissan can use Type A.
- Brand new condition. Never used.
- SOLD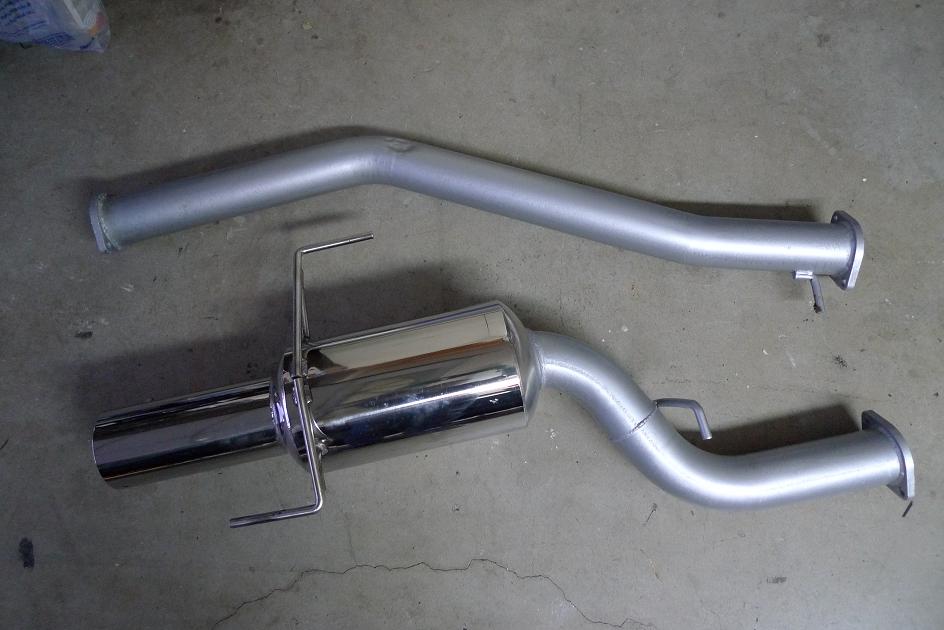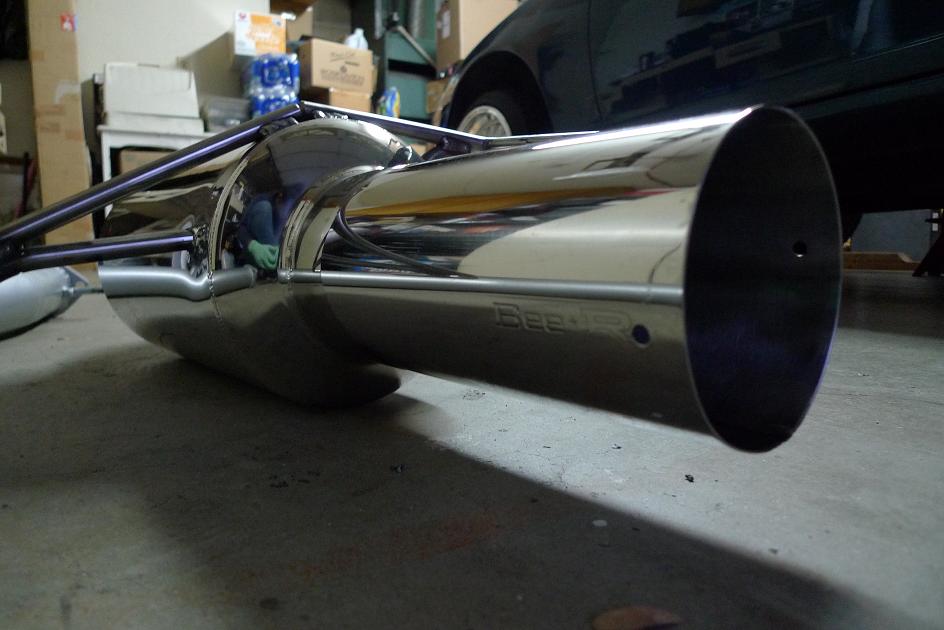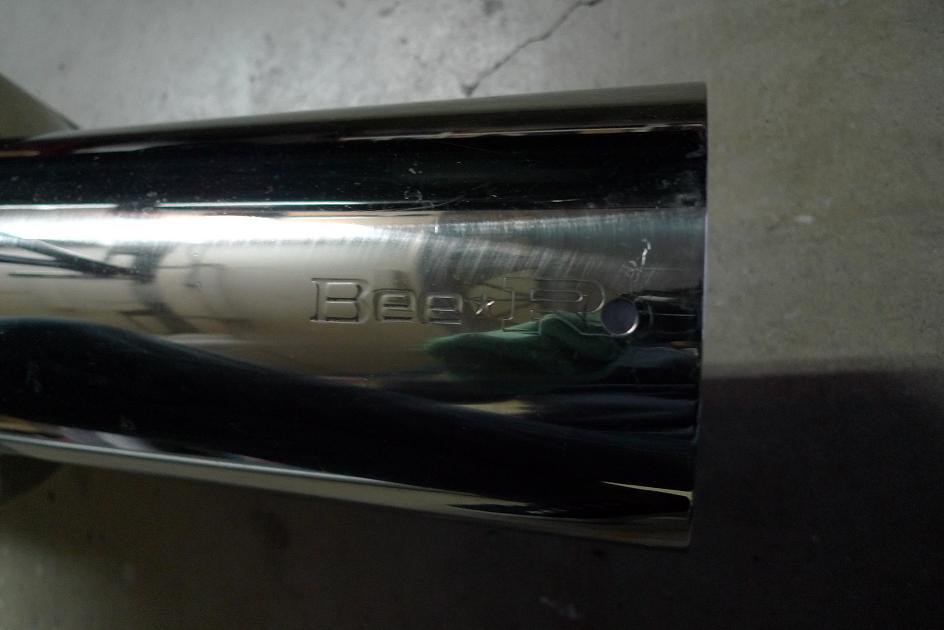 Bee Racing S14 Exhaust
- Fits 1995-98 Nissan 240SX..
- 3" piping.
- Dented mid pipe.
- Muffler in great condition.
- Comes with silencer.
- Used condition.
- SOLD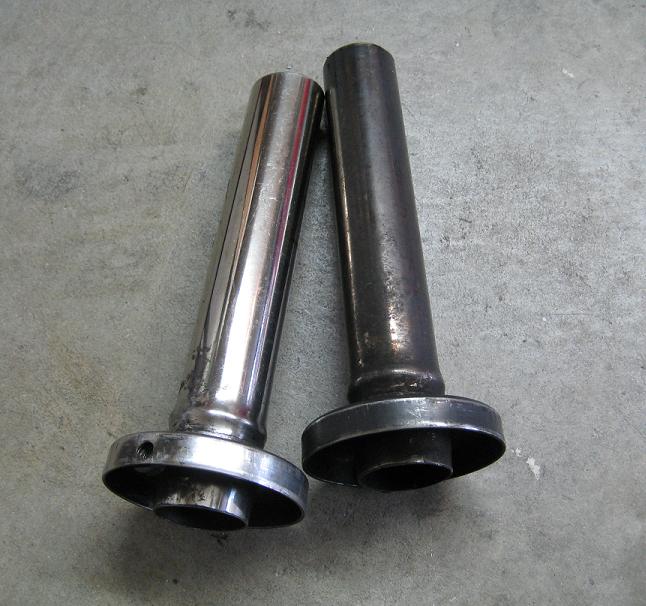 75mm (3") Exhaust Silencers
- Made to fit in any 75mm tip.
- Not easy to find here in this size.
- Used condition.
- SOLD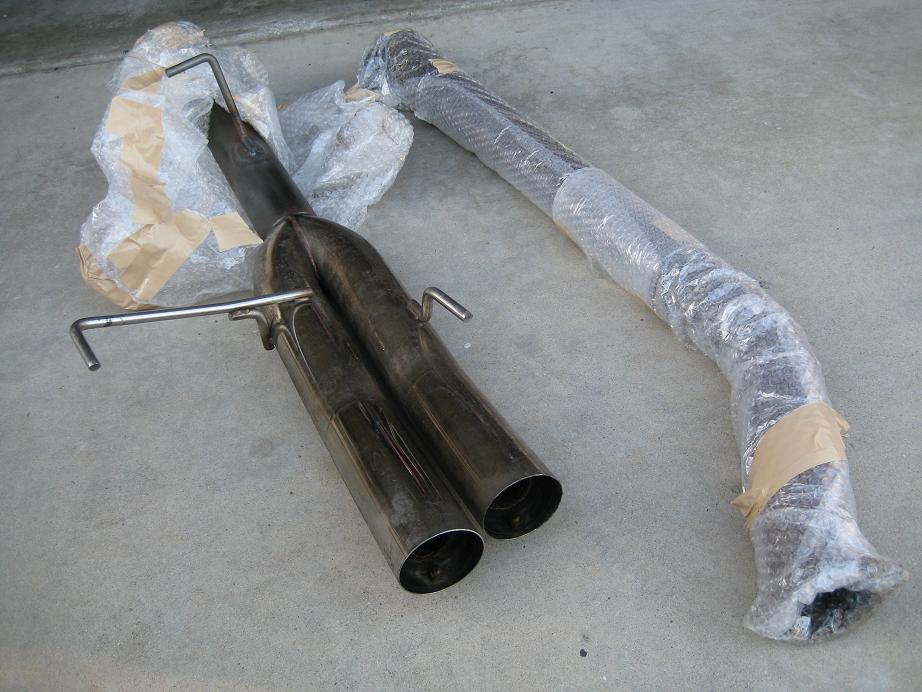 Dart Izumi Exhaust
- The original straight thru shotgun tip exhaust from Japan.
- Made for Nissan S14 (240SX) with SR20DET.
- 3" piping with two silencers.
- Discontinued and rare.
- Used condition.
- SOLD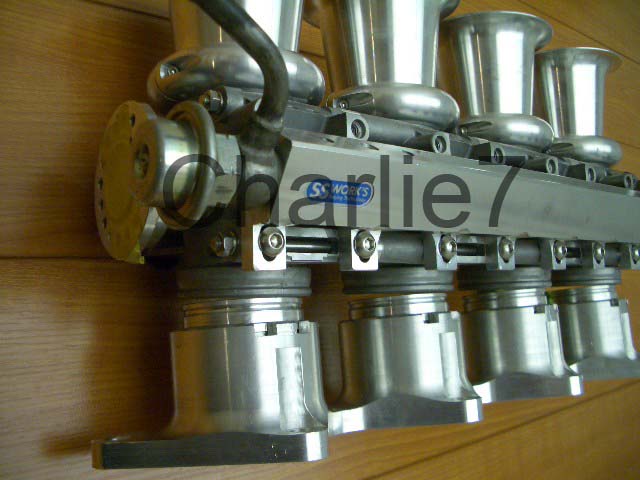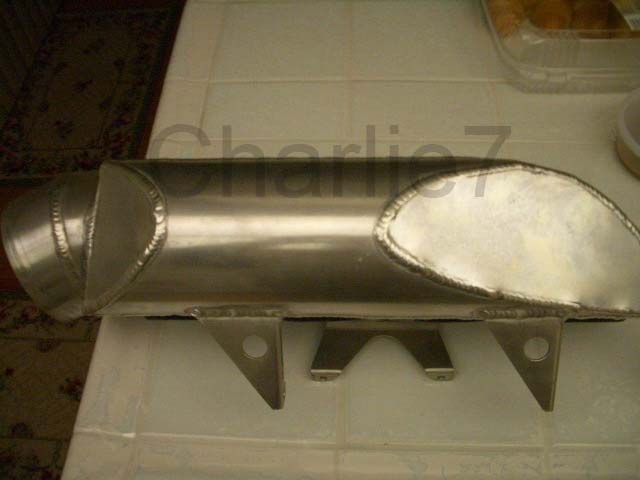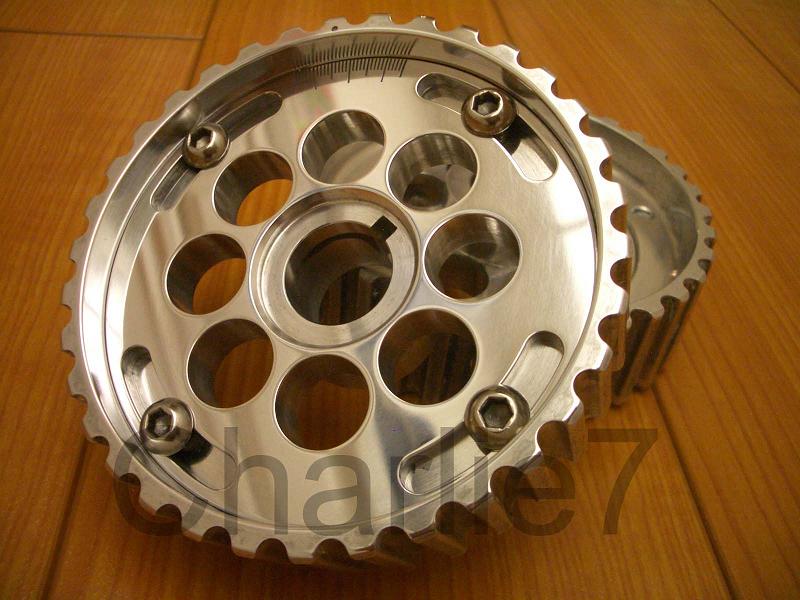 SS Work's Individual Throttle body (ITB) kit with Cam Sprockets
- Super rare fuel injected ITB kit from SS Work's (not to be confused with their non-fuel injected carb ITB kit).
- Fits B16A and B18C engines (anything with a PR3 head).
- 47mm at the throttle plate.
- Comes with throttle bodies, manifold, plenum, and cam gears.
- Made in Japan.
- Cost over $3000 new, and extremely hard to get.
- Used condition.
- SOLD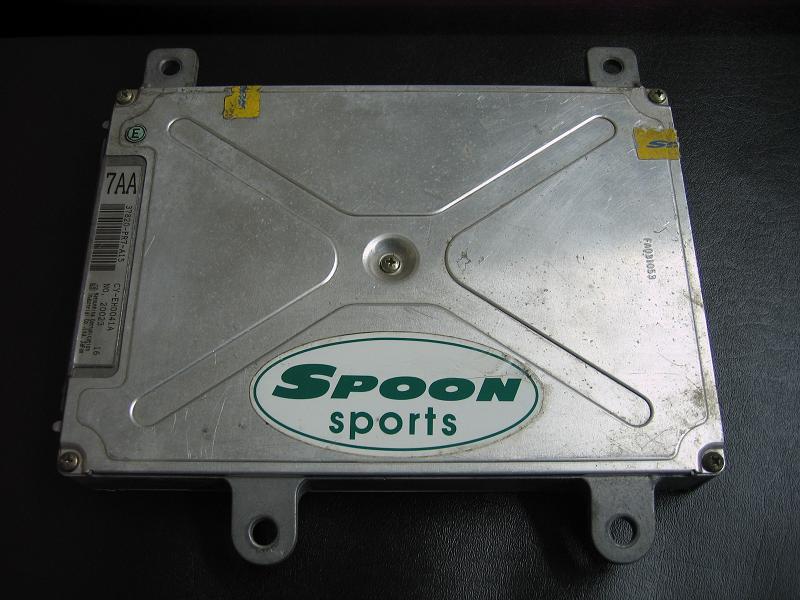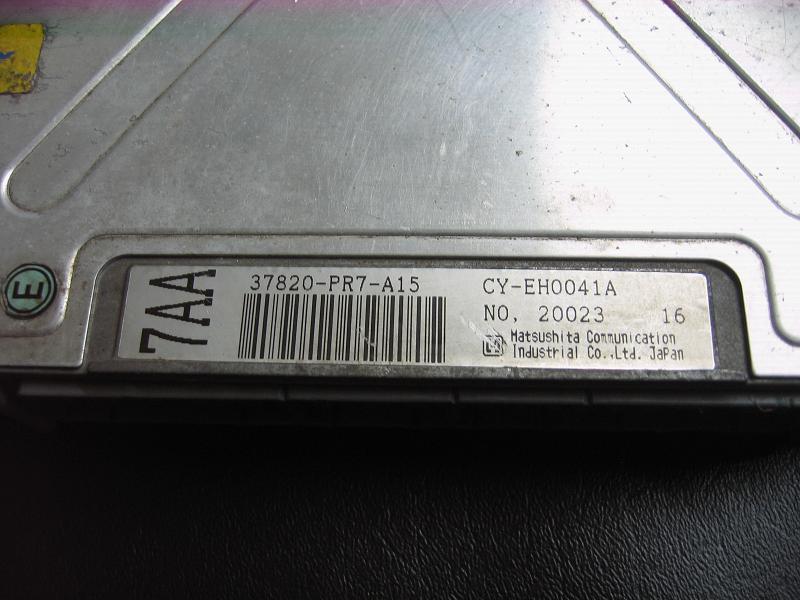 Spoon Sports NSX ECU
- Fits 91-96 NA1 OBD1.
- Authentic rare performance part.
- Used condition.
- SOLD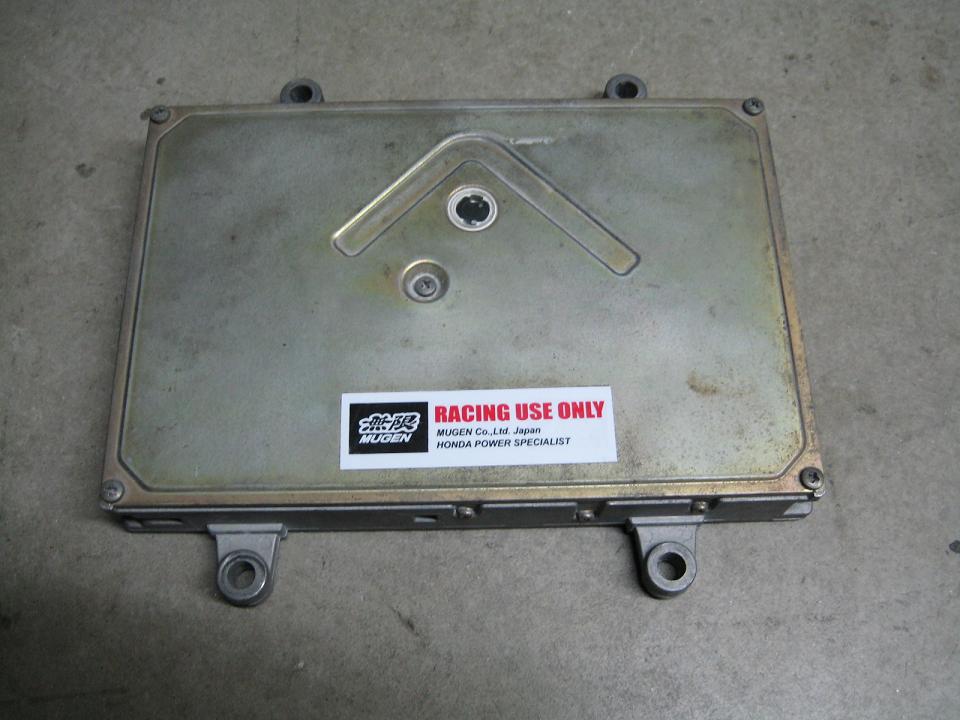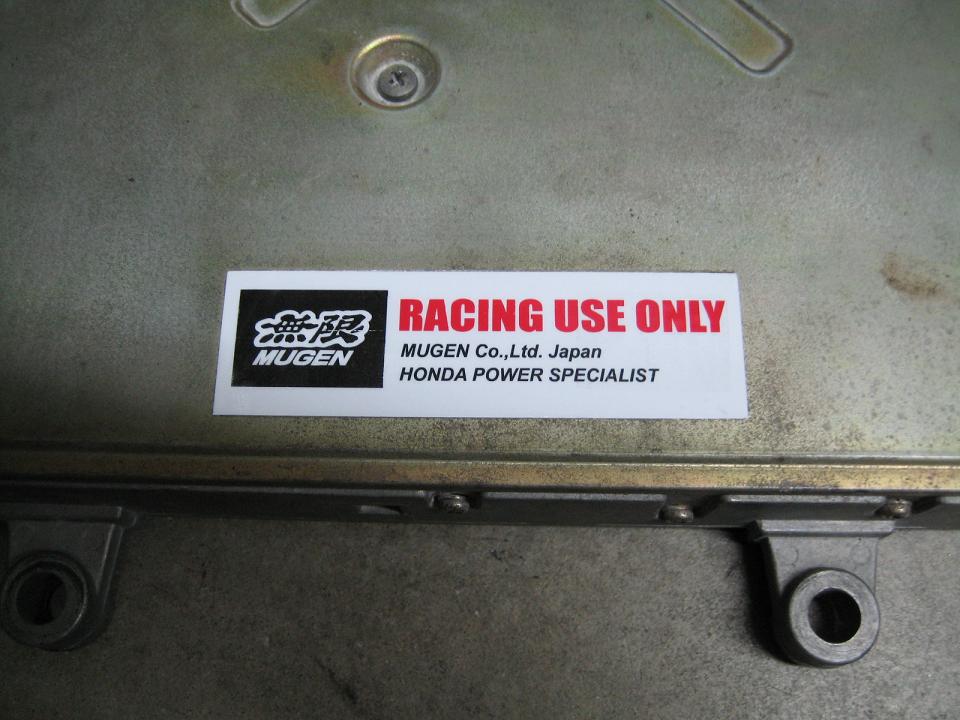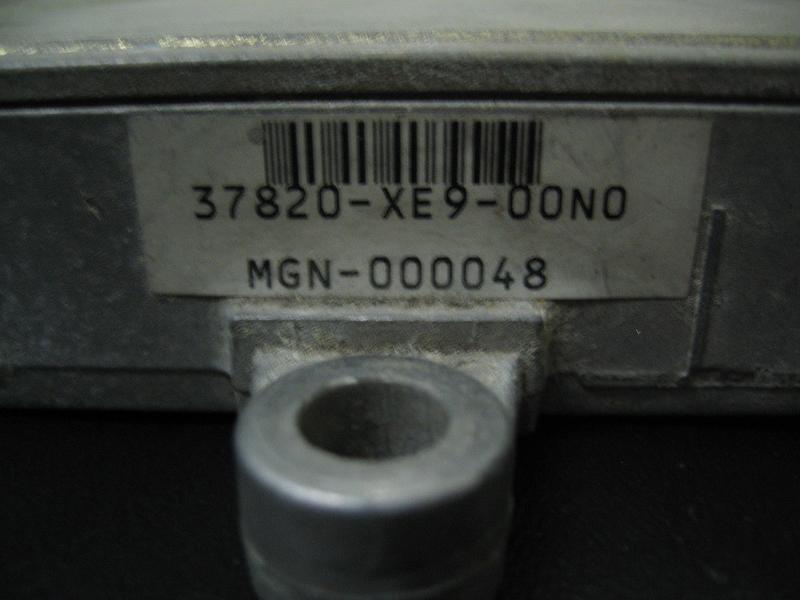 Mugen N1 ECU
- Genuine N1 ECU. So popular everyone copied it.
- Made for DOHC VTEC non-OBD engines.
- Great for 88-91 Civic/CRX cars with swap, or 90-91 Integras with swap.
- Used condition.
- SOLD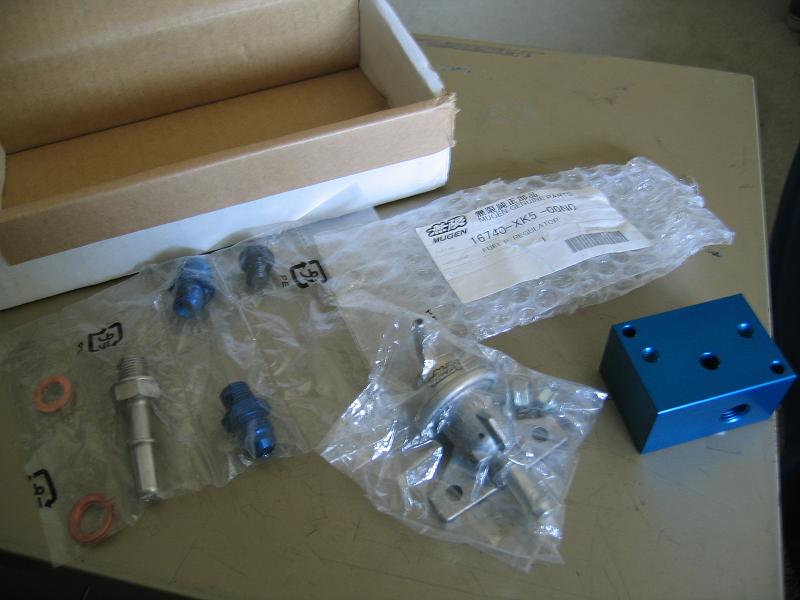 Mugen Fuel Pressure Regulator and Base Block
- Made for the Integra DC5 (RSX).
- May fit other applications with modification.
- Brand new in the bag and box.
- SOLD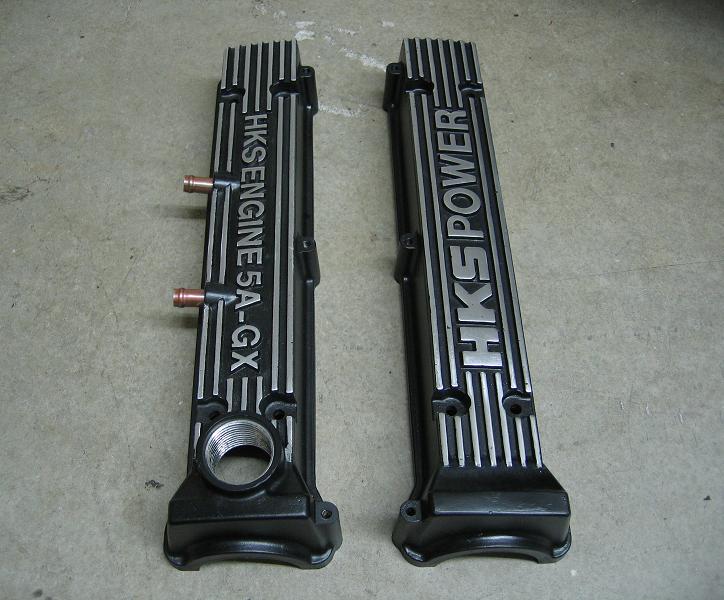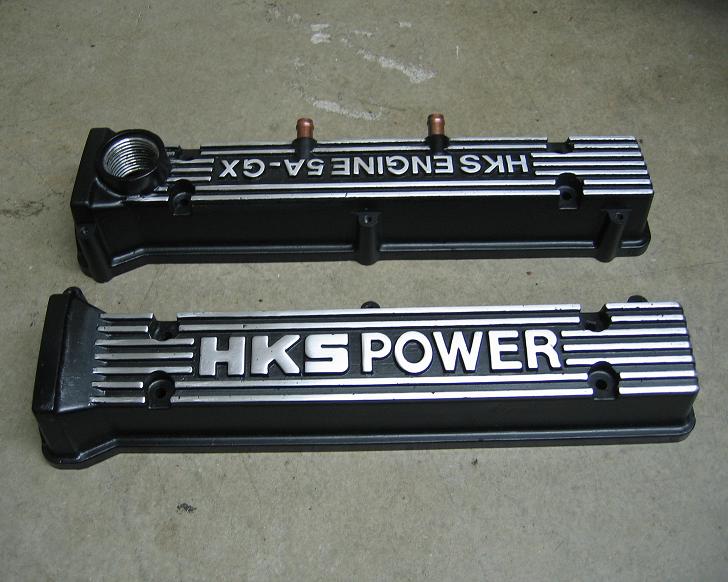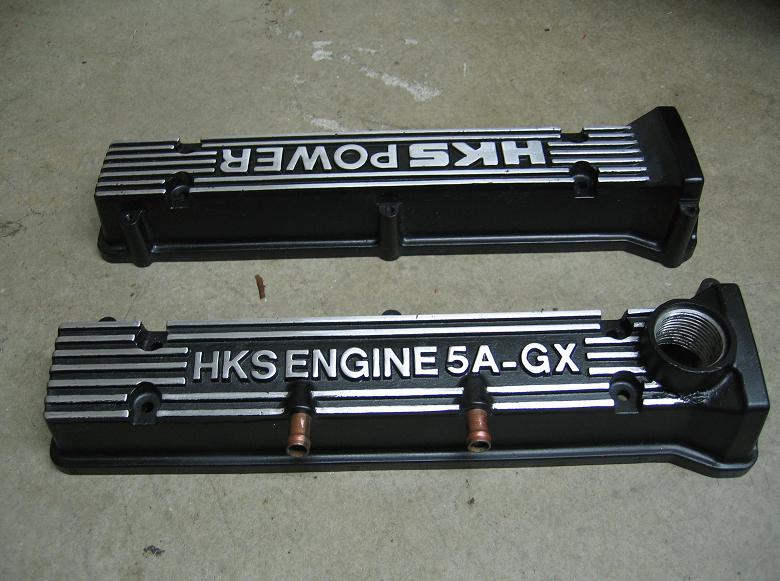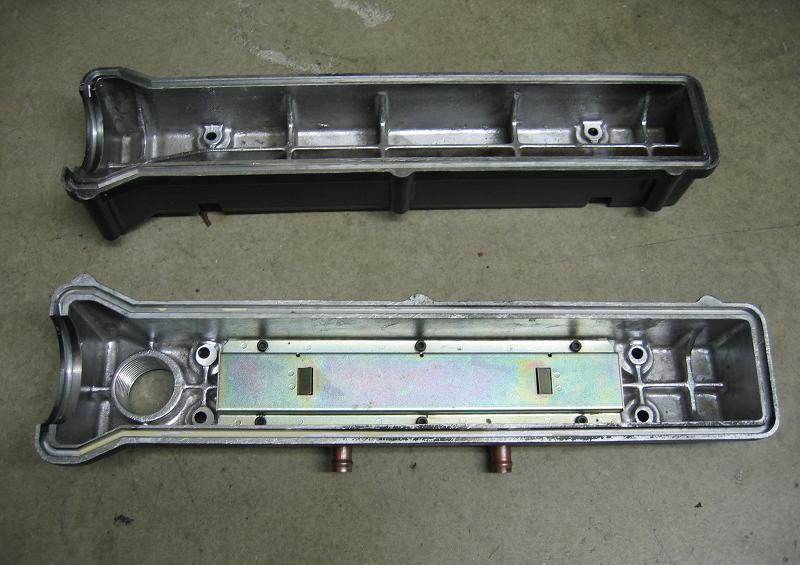 HKS Power 5A-GX valve covers
- The HKS 5AG valve covers, could be the Holy Grail of all JDM parts.
- AE86 owner's wetdream come true.
- Has built in breather/catch can unit.
- Fits Toyota 4AG motors.
- SOLD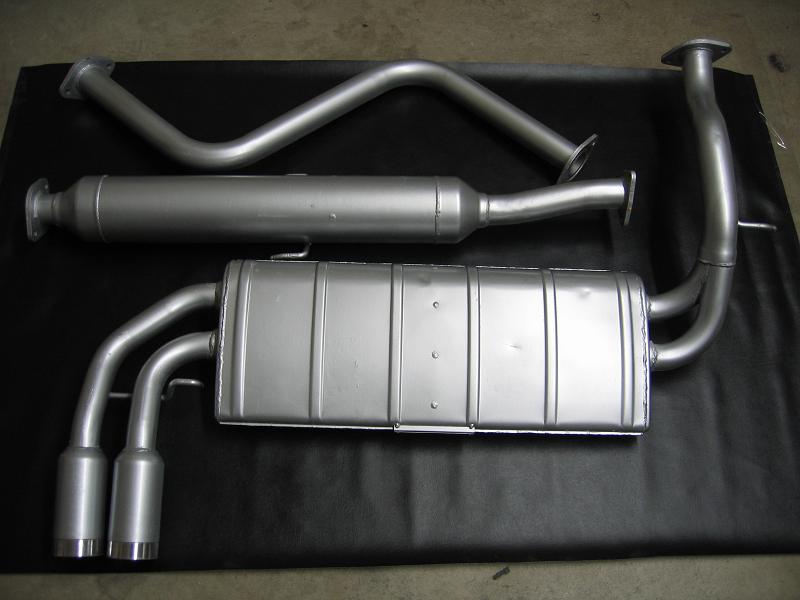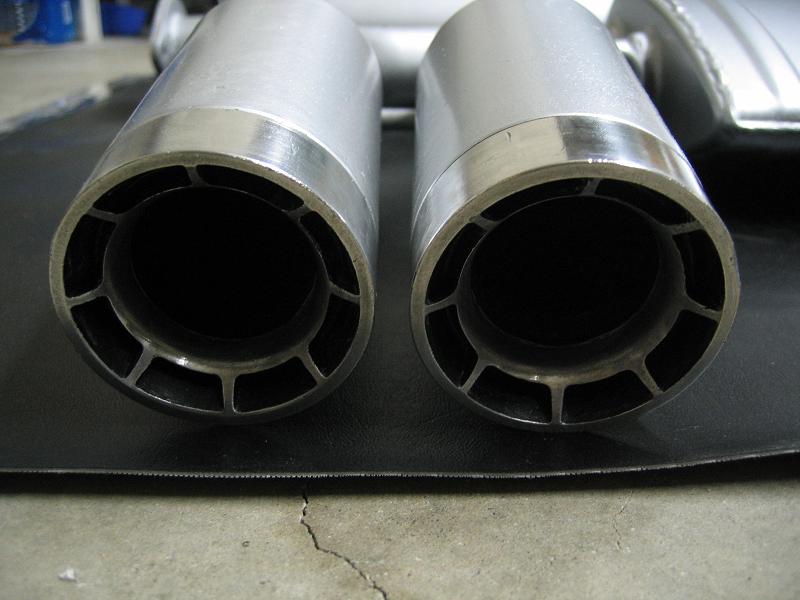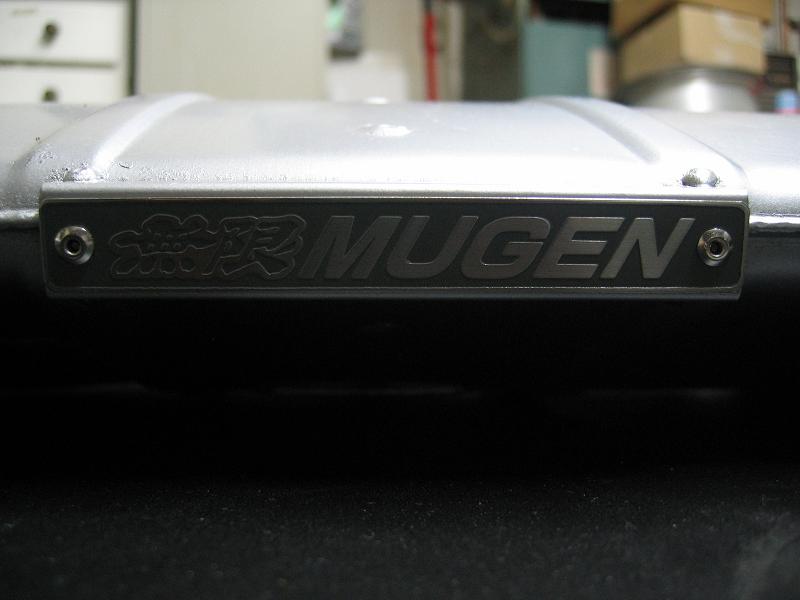 Mugen Power EF9 Exhaust
- Signature Mugen aerodynamic 'teardrop' shape.
- "The ultimate exhaust for the EF!"
- Muffler and cat-back piping.
- Made for 88-91 Honda Civic Hatchback.
- May fit 88-91 CRX with modifications.
- Used condition. Bottom side had tiny holes, but they have been welded. No holes or leaks.
- SOLD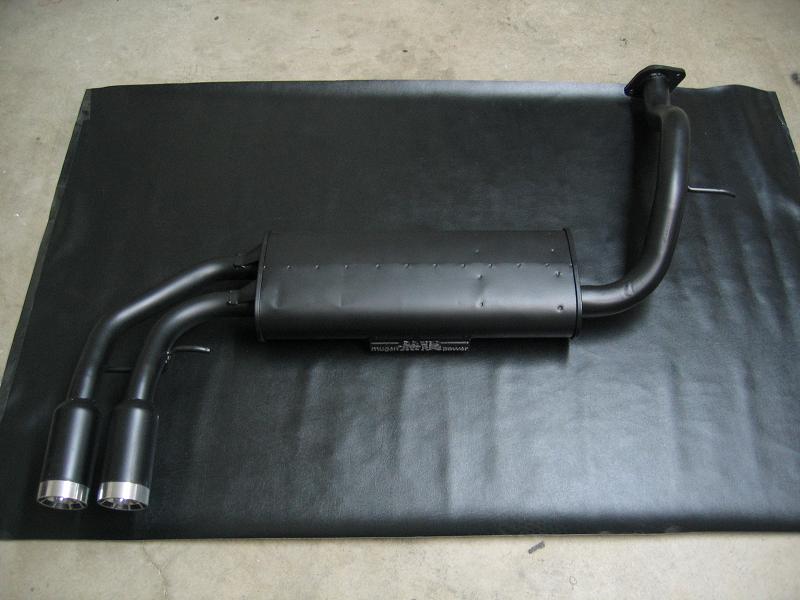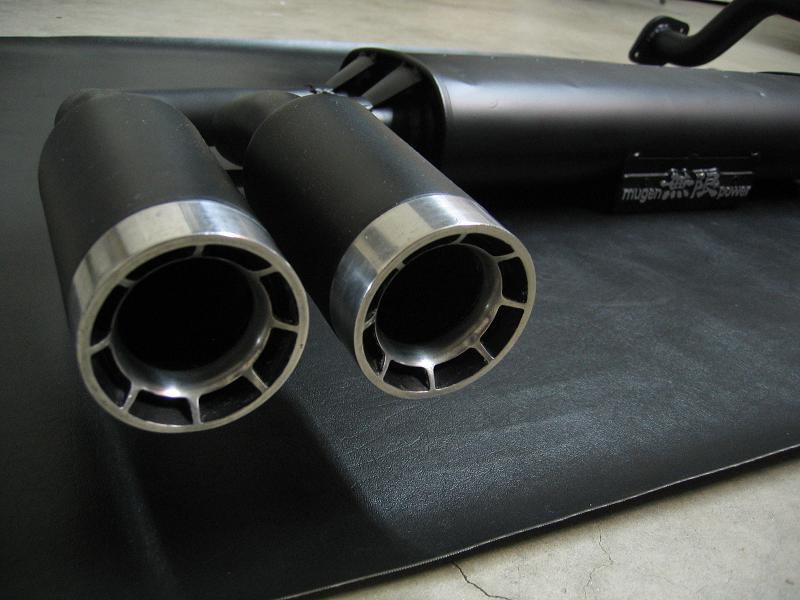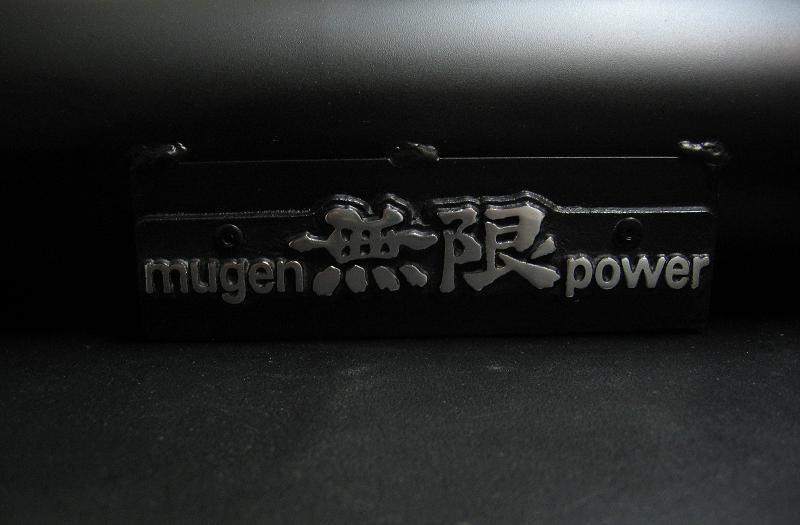 Mugen Power EF3 Exhaust
- Muffler only.
- "The ultimate exhaust for the EF!"
- Made for 88-91 Honda Civic Hatchback.
- May fit 88-91 CRX with modifications.
- Used condition. Bottom side has dents and scratches. No holes or leaks.
- SOLD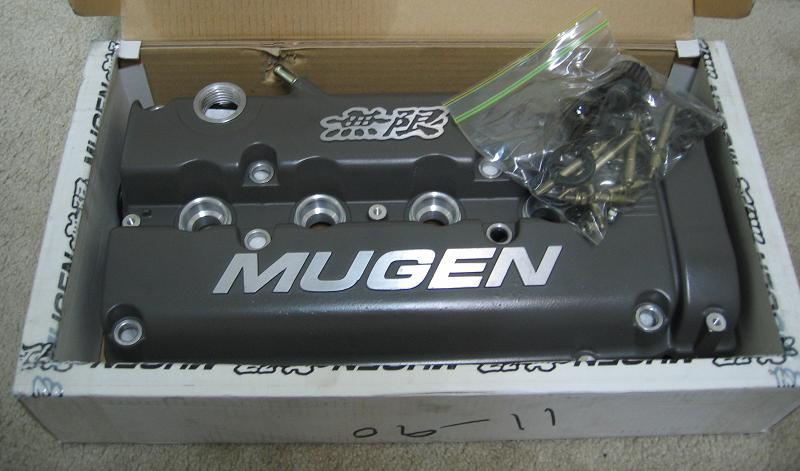 Mugen Formula Valve Cover
- The ultimate Mugen piece for a Mugen collector.
- Fits any B-series VTEC head.
- Used but in superb condition. Comes with all original hardware and box.
- Now discontinued and becoming rare. Especially in this condition.
- SOLD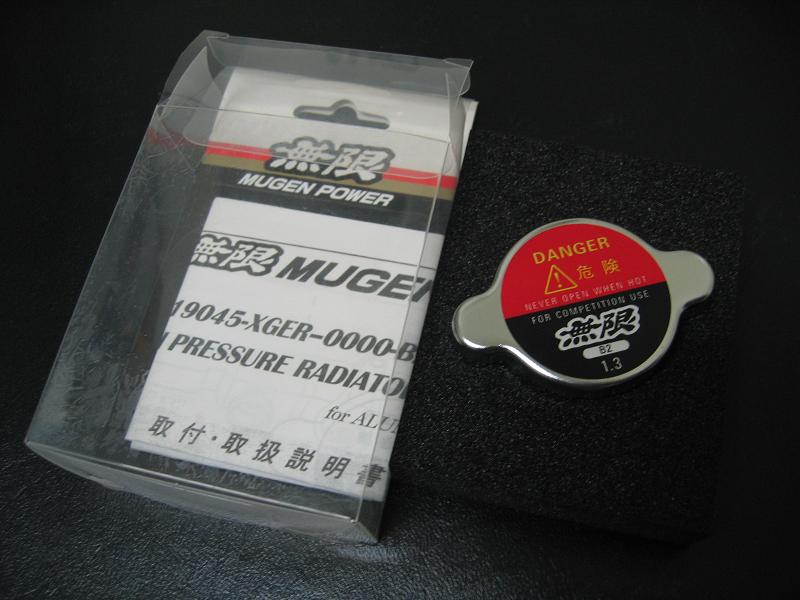 Mugen Radiator Cap
- Fits 88-91 Civic/CRX, 90-93 Integra, and 97-01 Prelude.
- Brand new in the box.
- SOLD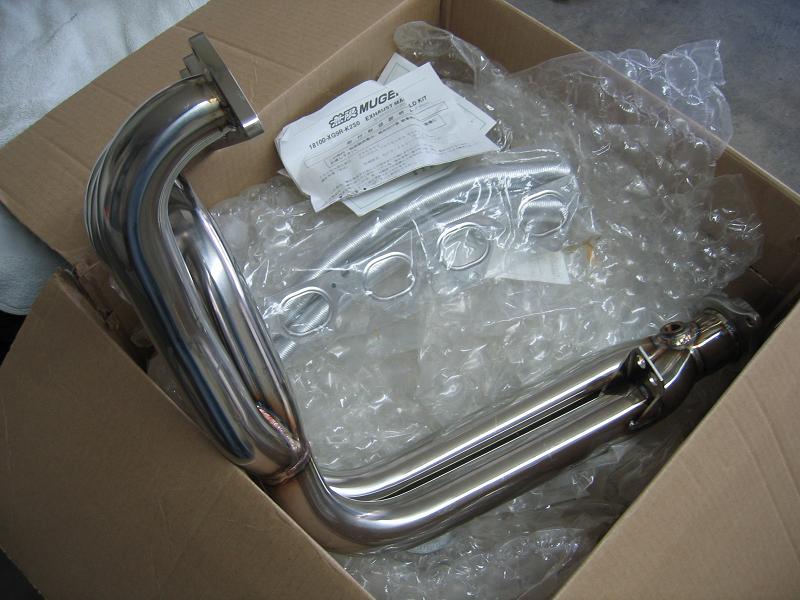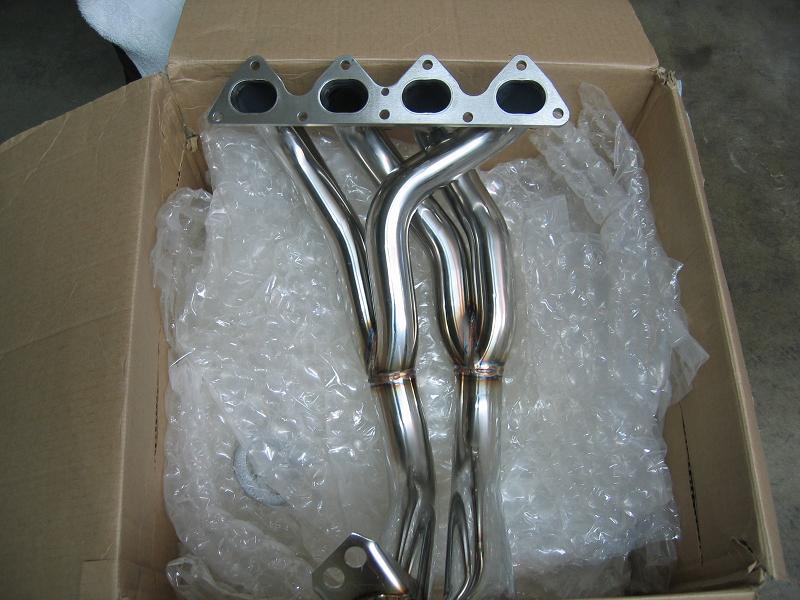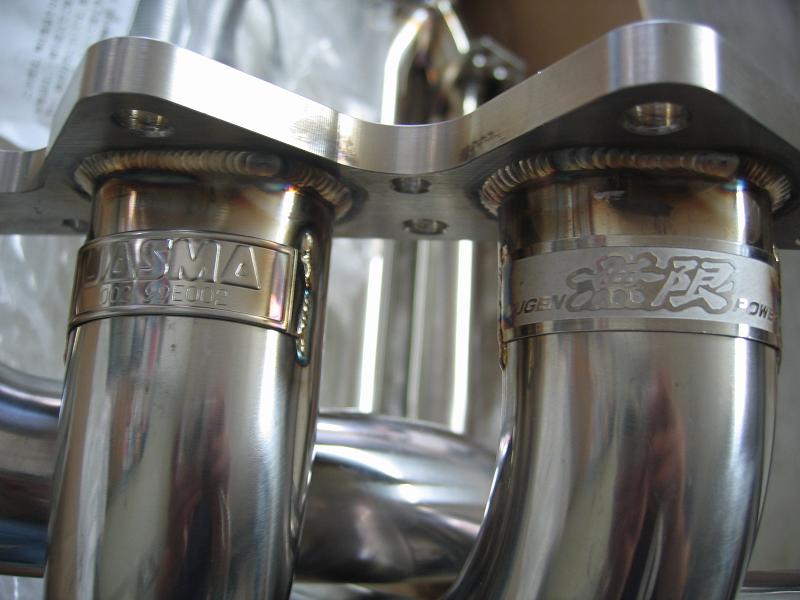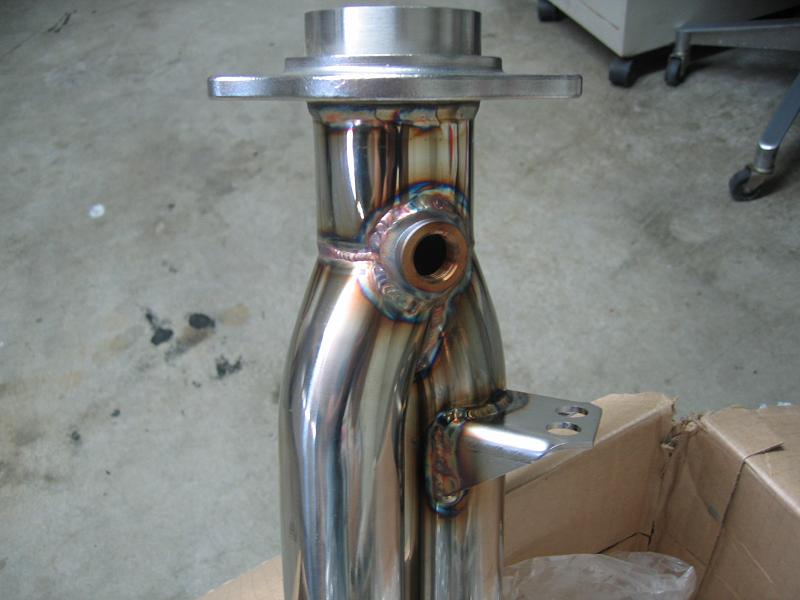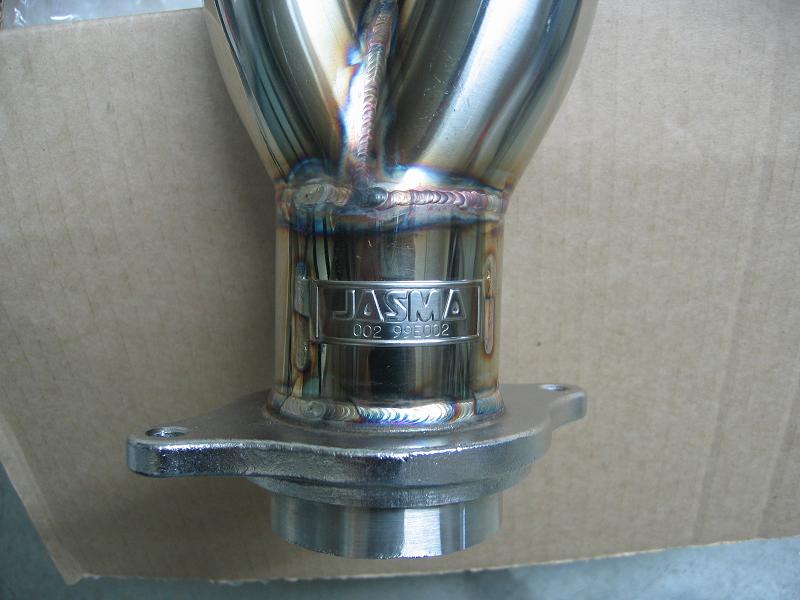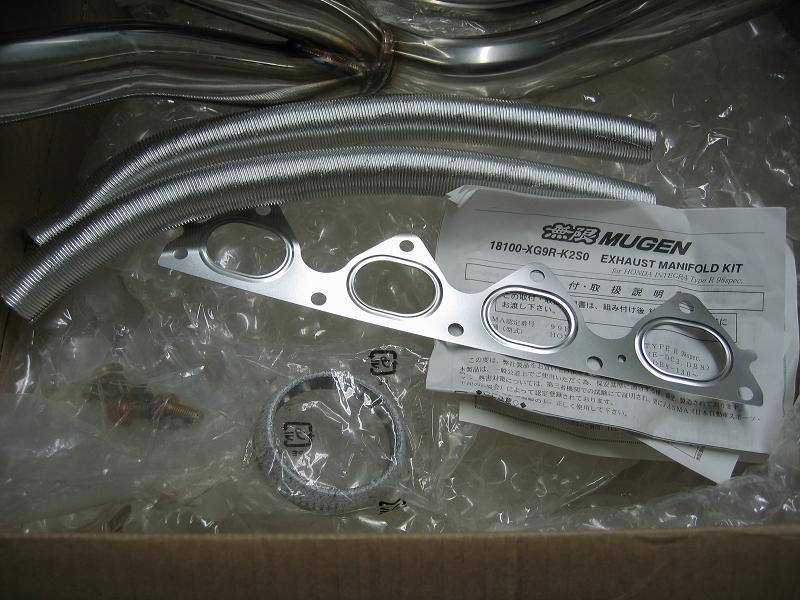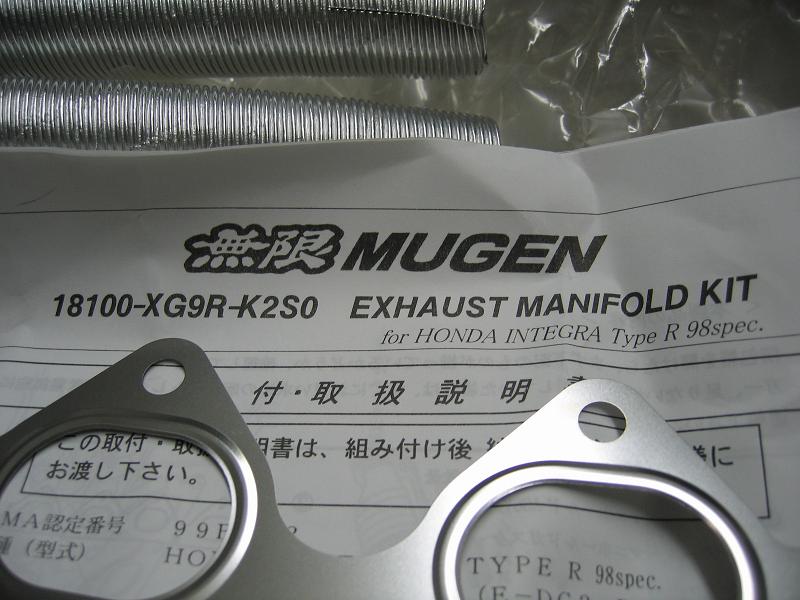 Mugen Integra DC2 Type R Gymkhana 4-2-1 Header
- 4-2-1 design for higher midrange power required by Gymkhana type racing.
- Will fit any B series DOHC VTEC (B16, B18, B20).
- Brand new with all hardware and instructions.
- SOLD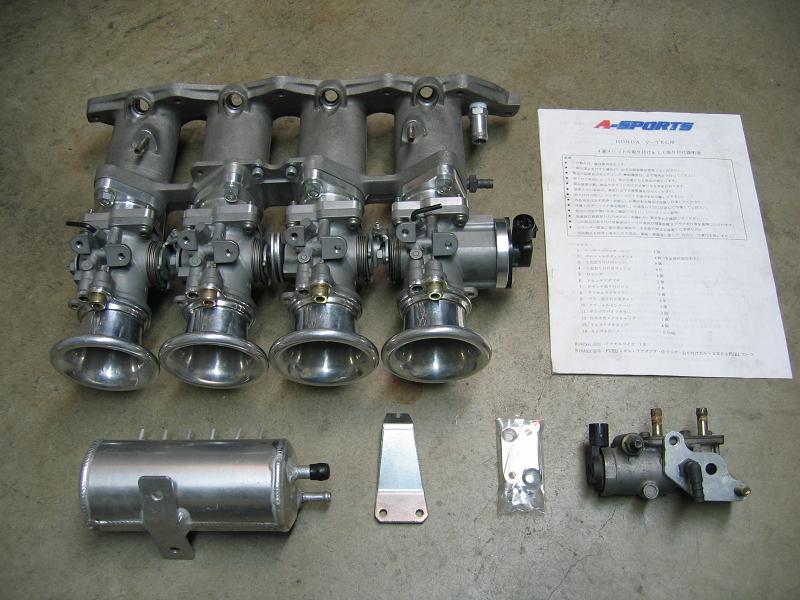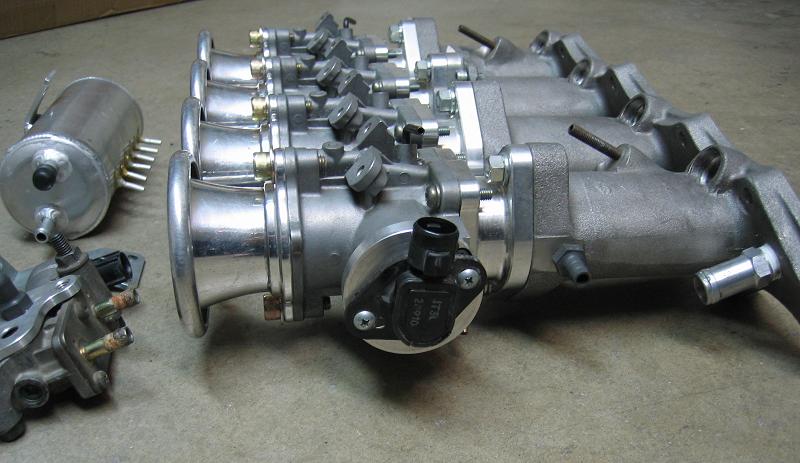 A-Sports Individual Throttle Body (ITB) Kit
- Fits B16A and B18C engines (anything with a PR3 head).
- Although aftermarket parts are recommended, this kit is designed to accommodate the OEM fuel rail,
injectors, and fuel pressure regulator.
- Complete with vacuum canister, throttle cable bracket, TPS, IACV adapter, and FPR adapter.
- Made in Japan.
- Used but in good condition.
- SOLD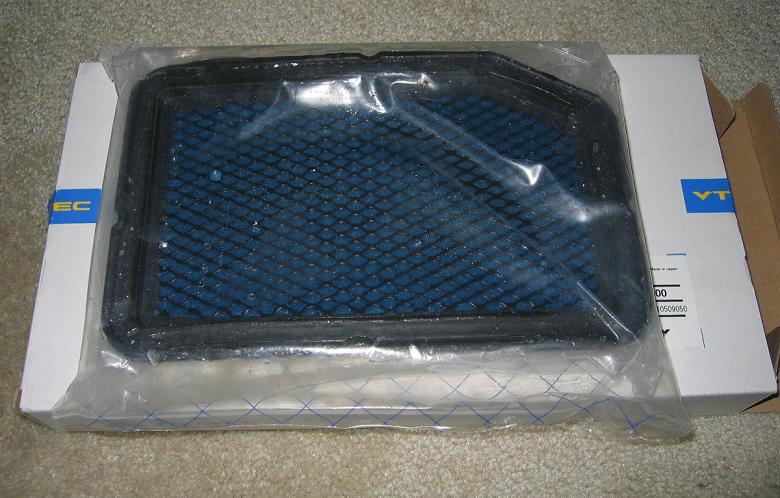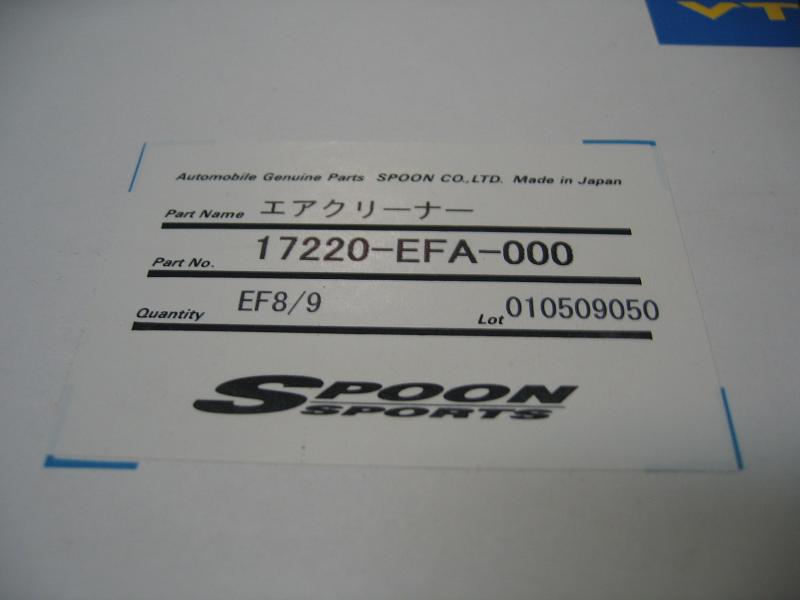 Spoon Sports Air Filter
- Made for JDM EF8 and EF9 intake box.
- Discontinued and rare.
- Brand New in the box.
- SOLD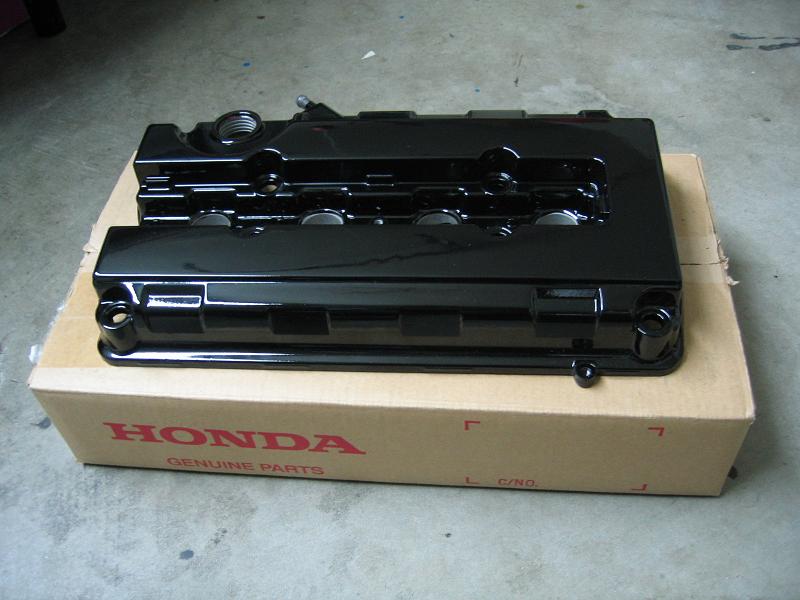 Custom Honda B-Series Valve Cover
- Fits any B-series VTEC head.
- Shaved lettering, for simple stealth style.
- Cut timing belt cover, for ease of tuning.
- Powdercoated solid gloss black.
- SOLD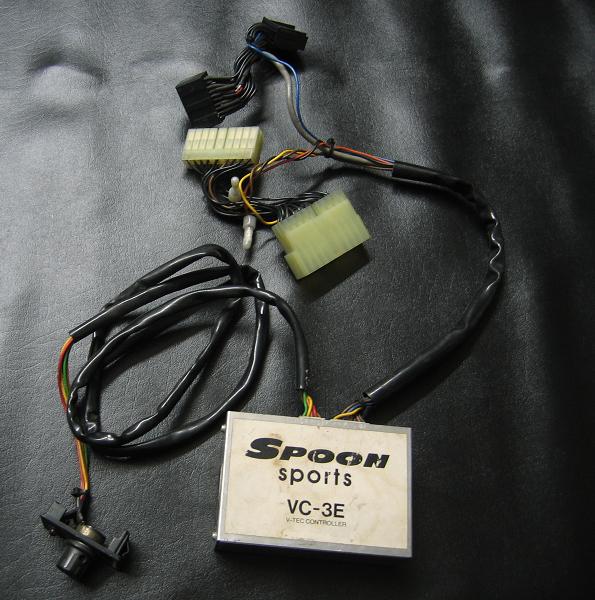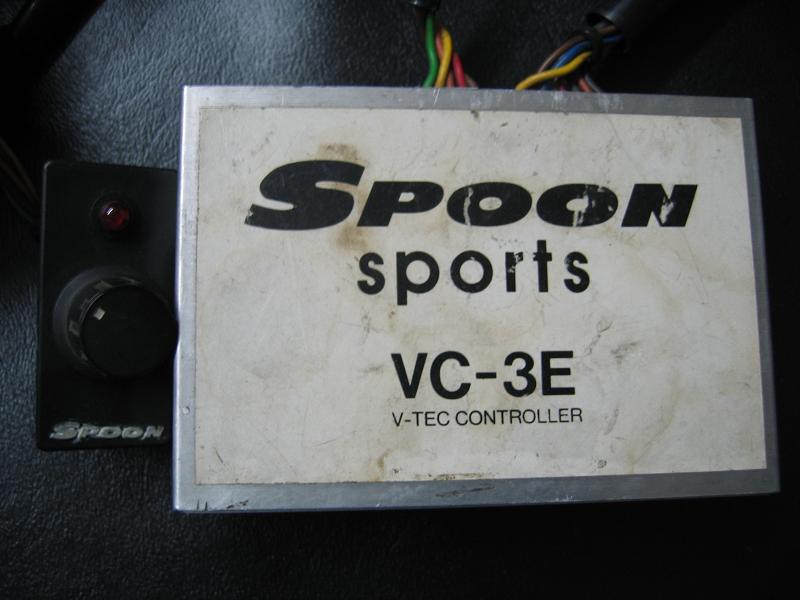 Spoon Sports VTEC Controller
- Made for the 90-91 EF8 CRX and EF9 Civic.
- Comes complete with switch and wiring.
- Used condition.
- SOLD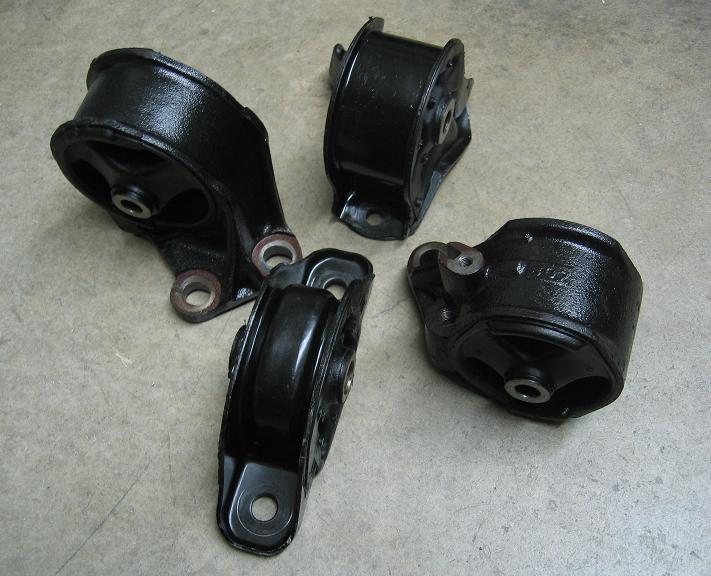 Mugen EF8/9 SiR Motor Mounts
- Only for true RHD EF8 and EF9 cars, with a B-series engine.
- As seen in the N1 EF race catalogs.
- Made with rubber, containing a higher durometer than most urethanes.
- OEM Honda mounts tend to break apart with age, especially the front and rear ones.
- Get these while you have a chance. There is no other aftermarket mount option for true SiR EF cars.
- Used but in very good condition.
- SOLD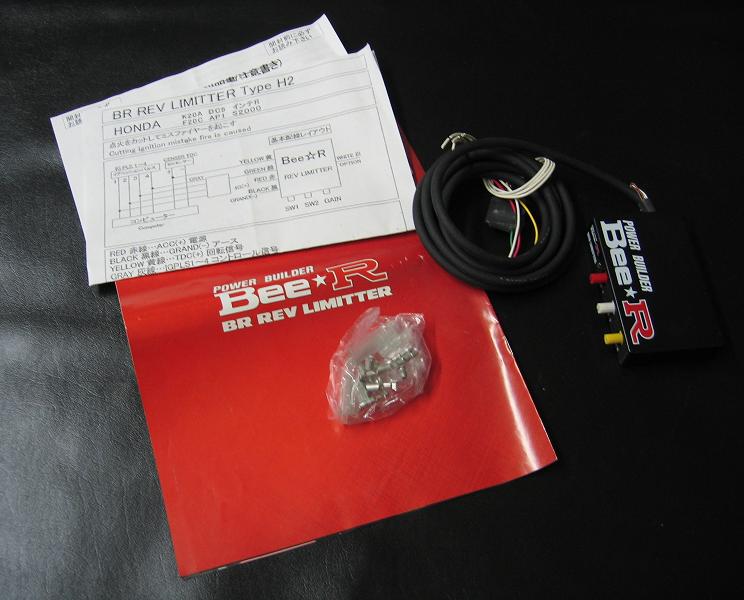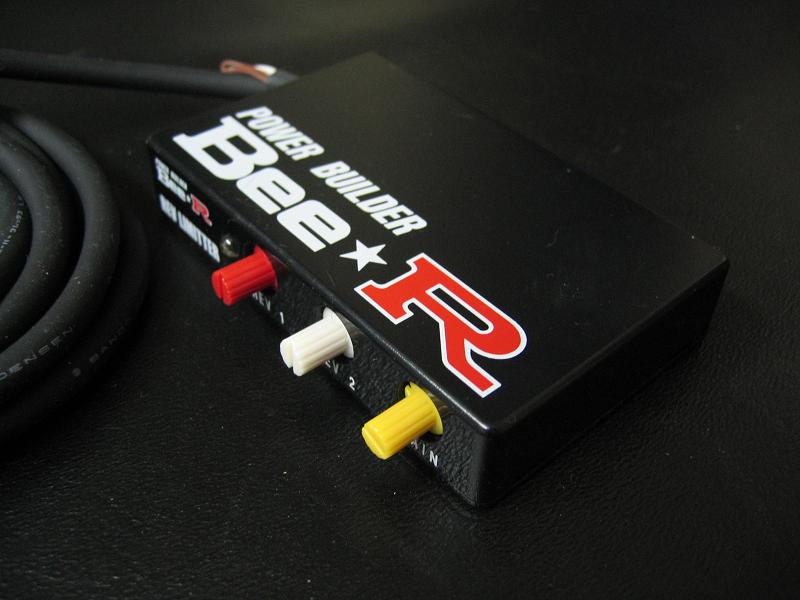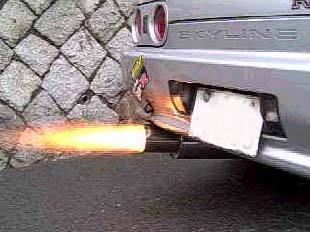 Bee*R Rev Limiter
- Designed to prevent over rev-ing by cutting ignition and thus producing an open flame at the exhaust tip.
- Type H2 for S2000, RSX (DC5), and 02-05 Civic (EP1).
- Wires can probably be cut to run with other cars.
- Brand new, never been used.
- SOLD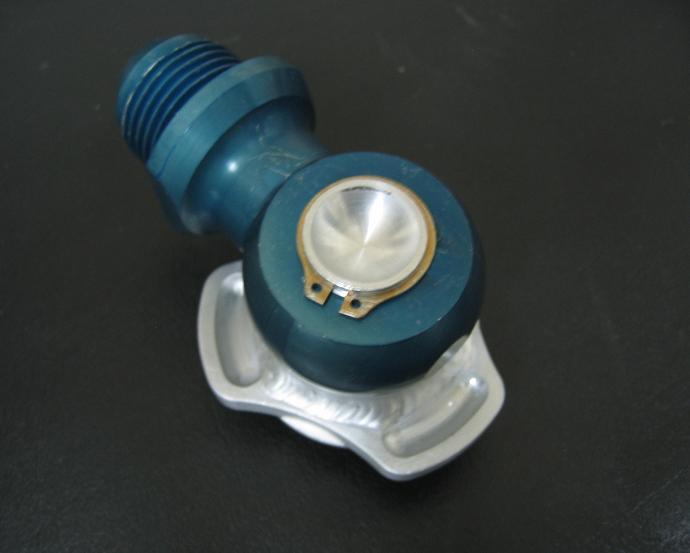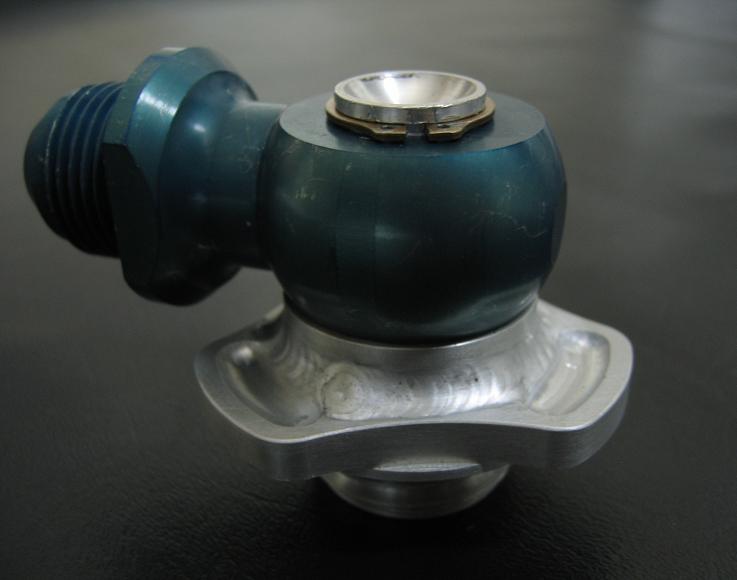 Z10 Aluminum Oil Cap / Breather
- Great for routing a breather/oil catch can, without having to tap into your valve cover.
- Used but in very good condition.
- SOLD